'You are the bows from which your children as living arrows are sent forth"
Kahlil Gibran
The scary things about joining in with Living Arrows is that its easy to see how many weeks are left of the year! Its just hit me that we only have seven weeks until the end of 2017. And we have Christmas in between! Its been a big week here in the Mudpie Fridays household with an important decision being made (finally). More about that in the coming weeks….
But for now my gorgeous boys. This one has suddenly grown up! Turning eighteen months this week just gone has flicked a switch. He's almost posing in this photo. I  am really not ready for him to do any sort of growing up yet… so I'll be buying some more baby grows tonight. Since I may have to fact the fact that they will probably be the last ones I ever buy… sob… (for my own children anyway).
I am totally loving the outfit he is wearing too, he get new bits so very rarely living in Monkey's hand me downs. But in this photo the hat, the jumper and the shoes are all new. I couldn't resit the hat and Monkey has a matching one! We were just on our way out when this photo was taken in our lane. He loves being outside and will happily run up and down in the leaves waiting for you to catch him, to scoop him up into the car.
Sunday afternoon we went for a walk to a National Trust property we have not visited before. Although it was really cold so we don't stay overly long we managed a sandwich and a walk around the lake collecting sticks, stones and chestnuts. Monkey wanted to pick these pine cones too, but I wouldn't let him. So he asked for a photo instead. Its amazing how he can pull the perfect face when he wants the photo… but I still love it!
Have a good week everyone x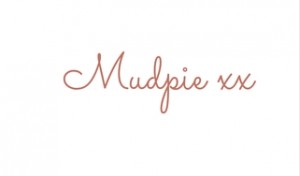 If you've liked this post please follow me on my social media channels:
Mudpie Fridays: YouTube | Twitter | Instagram | Facebook | Pinterest | LinkedIn
Linking up to #LivingArrows