Netflix Beat Bugs Review: As part of the Netflix Stream Team we were introduced to Netflix a few months ago. Since then I have been wondering what we ever did without it? Not only are we loving it but Monkey too. Its opened up a lot of shows which we have never heard of before and saves me from watching the same old shows over and over again – you can probably guess which one I mean – the show with the pups! With this in mind I was really interested in a new show which came to my attention a couple of weeks ago – Beat Bugs.
So who are the Beat Bugs? 
Beat Bugs is the emmy-nominated, animated series created by Josh Wakely that features five charming and funny child-like bugs who adventure together in an overgrown backyard. Each episode centers around a song made famous by the iconic band (and one of my favourites) the Beatles. Many voiced by celebrity guests including artists such as  Eddie Vedder, P!n and Sia. Who also double as one of the Beat Bugs' adorable and eclectic friends.
Its one of those shows that once you start watching you can't stop. The endearing characters of which there are five – Jay, Kumi, Walter, Buzz and Crick are inevitably learning a life lesson. Its simple messaging. But it resonates with Monkey, who spent fifteen minutes telling me why I shouldn't be scared of the rain. Read – you can conquer your fears.
Even Hubby who is not a Beatles fan (what?!) can't help but tap a toe. Both Seasons 1 and 2 are available to stream exclusively on Netflix now. Heres a taste to  wet you appetitie:
To go along with the show there are a number of toys available exclusively at Tesco  both in store and online. We were lucky enough to be sent some to try out. Kippers favourite by far was one of the Beat Bugs™ Singing Glowie (RRP £14.99). Every time you squeeze it the Glowie sings its own song from the Beat Bugs show. Soft, cuddly, and furry it was a big hit.
We received the orange one which sings the Beatles – Get Back. Kipper has been running around the house dancing to it. Which is so cute to watch, although technically these are aimed at the 3+ age bracket. There are four to collect, in addition to the orange one, there is also a blue (Ticket to Ride), a pink (Mr Moonlight) and a yellow (I've Just Seen a Face). Singing Glowies can be a brilliant musical companion, we love them.
Monkeys favourite by far was the Jay – Beat Bugs™ Singing Toys to Life ( RRP £29.95). They are a brand new concept, because he magically sings and talks along with Beat Bugs Season 1 and the free Beat Bugs Alive App!
The first time we watched an episode we put him next to the TV and watch him come to life. The look on Monkey's face was priceless as Jay started singing along to the opening song of 'All You Need is Love'. When this happens he lights up and moves its mouth. Kipper quickly discovered that is he presses the button on his tummy he will sing his own songs.
If you collect all five of the characters then you get the full rendition of 'All You Need is Love'. Which is quite something to watch. We also downloaded the app. Although the app only plays twenty second snippets of the shows. So we actually found that we preferred to use Jay with the TV. Both boys love him and I can see the others making someone's Christmas list!
The last toy were were sent was one of the  Beat Bugs Fab Figures (RRP £5.99) Each one measures three inches and are beautifully designed with great detail. Each is articulated for posing, storytelling and other creative play. Perfect for any Beat Bugs fan.
There are seven to collect in the set and we are giving our Kumi character away to one lucky reader! To enter please use the Gleam application below and please note the T&Cs.
Competition is open to residents of the UK and Ireland aged 18
There is no cash alternative offered
The winner will be drawn at random and will receive a Fab Figure Kumi as pictured above
The giveaway will close on the 26th November at midnight, the winner will be notified through Twitter
The Winner will be asked to provide an email address and full postal address
I have some other giveaways running at the moment so please check them out in the Blog Giveaways Pageabove.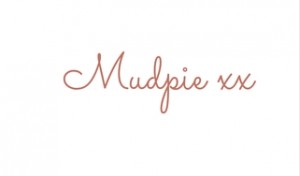 If you've liked this post please follow me on my social media channels:
Mudpie Fridays: Twitter | Instagram | Facebook | Pinterest |LinkedIn
This is a collaborative post, we were given the Beat Bug toys mentioned in this post to enable us to write the review. We are also part of the Netflix Stream Team.