Park Plaza Hotel County Hall Review: Half term seemed to go by in a flash! I guess that's the problem when you pack so much into a week. With Hubby returning to work in a couple of weeks time on a full time basis, I really wanted to make the most of our time together as a family and fill up the memory jar. With him returning to work I know there will be a period of adjustment and getting used to a new routine. One which will ultimately see the boys spending more time in childcare during the week.
So as part of our half term adventures we planned an overnight stay in London with Park Plaza County Hall. The hotel is the perfect location for both the London Sea Life Centre and Sherk Adventures both of which we wanted to experience. It's also about a half an hour walk from London Victoria. When travelling with the boys I try to avoid the London Underground as much as possible because of grappling with a buggy.
We arrived around lunchtime on the Tuesday after attending a PJ Masks Halloween party in the morning. I don't think I have ever been greeted by a more friendly receptionist. The boys were both given a kids entertainment pack and Monkey a lolly (after discretely checking with me first). To the left of the reception desk is a bar with purple and blue bucket seats and little leather booths. It looked very trendy and inviting. Deciding to stop for a drink and some nibbles while our room was finished off we enjoyed a little relax as Kipper slept and Monkey kept himself entertained with his little bag of goodies. In the entertainment packs there are also some pretend £1 notes which Monkey could exchange for drinks and ice cream at the bar. This is not something I have seen before, Monkey thought is was great.
Once our room was ready the receptionist came and gave us our key and we headed up to the 13th floor. The hotel has 14 floors and so we were expecting something special in terms of a view…. we were not disappointed it really blew us away. The Junior Suite itself is extremely spacious with a large entrance way perfect to keep a buggy. As you walk in there is a large family bathroom on the right and a kitchenette on the left.
The Bathroom is stunning with a large glass and marble shower and a lovely deep bath. There was even a rain shower head!! There are a selection of Elemis essentials and large fluffy wide robes and slippers. Not something I would associate with a family friendly hotel! I was pleased to see that there was also a bathmat included since Kipper still loves to stand up!
The Kitchenette is fully equipped with a microwave and crockery. It proved really useful to wash Kippers bottles in. There was also ample tea and coffee making facilities and a well stocked mini bar. This lead into the first room where the sofa had been made into a huge bed for Monkey. He was delighted when he saw the size of the television. The room also had ample storage space and wardrobes. It's very cleverly designed as it's all built into the room so you wouldn't necessarily know it was there. The hotel had also provided a travel cot for Kipper which looked brand new.
Our room was then next door, again a lovely big comfortable bed with simple decoration and some black and white photo prints on the wall. Another television and then floor to ceiling windows with the most amazing view of Westminster, Big Ben and the London Eye. I think we all gasped as we walked into the room!
That evening we had arranged to eat in the restaurant within the hotel. When travelling with the kids and booking a hotel I look for one with a good onsite restaurant. I find this so much easier to eat in the hotel, rather than going out in the cold and dragging lots of gear around.  L'Italiano is an Italian restaurant based on the atrium which also doubles as the room for breakfast. I did wonder if this would mean that it wouldn't feel much like a restaurant. Thankfully it had a nice ambiance about it. The children were given kids menus which also doubled up as an activity sheet. There was a good range of food for the little ones. Both of them had crostini and Parma ham to start, they also tucked into the olives. So much so, that we had to order more. For main Monkey opted for a pizza with pepperoni and we ordered pasta with meatballs for Kipper. They do not scrimp on the portion sizes, Kippers was particularly huge and I think would have fed me quite nicely!
Hubby and I ordered an anti pasti board each to start which we were very impressed with, followed by asparagus risotto for me and pork belly for Hubby. The wine list has a good variety of different priced wine. It's nice to see that they are sourced from Italy and we opted for a bottle of white from one of the towns we visited on our honeymoon.
The staff were really helpful and friendly throughout the meal and engaged with the children. Even taking the time to describe the tourist areas and Italian cities pictured in the canvases on the wall. The restaurant ceiling is 14 floors up so the boys were also fascinated by the lifts going up and down. Especially Kipper who would follow them all the way up!
Our table reservation was at 5.30pm we didn't leave the restaurant until gone 8 (we did have three courses). Service was relaxed and we were not pressured at any time. Needless to say we all slept well that evening!
The curtains contained blackout blinds which I think helped the boys. Breakfast was served back in the restaurant and it was very busy. Because of this I did wonder if we wouldn't end up having to wait around for food. However the staff were constantly keeping everything topped up. Including the kids breakfast station. Which had pencils and colouring sheets, kids cereals and milkshake powder. The counter was at a lower level so that they could help themselves.
Monkey opted for a real mix of different breakfast items but that has to be the benefit of buffet breakfast! We had a brilliant stay at the Park Plaza County Hall and we would without doubt stay again. We felt quite emotional when we left, after such a good stay I was sorry to see the back of our room with the amazing view. We had such a good time and I would like to thank Park Plaza County Hall for inviting us to stay. We made a little video about our stay which you can watch here:
Why is the Park Plaza County Hall set up for kids?
Entertainment packs and lollies at reception – I liked how they checked with us first before just assuming Monkey was allowed a lolly
Drink and ice cream 'money' – children being able to use their money to buy their own drinks is a lovely touch
Full range of dinner options in the restaurant
Kitchenette facilities in the rooms means that washing bottles is easy
Travel cots are available
Special breakfast kids station
Range of kids channels on the TV – failing that there is free wifi to stream Netflix or similar.
The hotel is situated in the perfect location to explore a number of kid friendly attractions … which we visited and it turns out we are not alone in wanting to do this!
Interestingly Park Plaza Hotels & Resorts have recently carried out some research that suggests youngsters wishes for the school holidays no longer focus so much on tech related activities. Playing video games didn't even feature in the top ten. Instead a wide range of more traditional activities were popular. Including flying a kite (no.9), ice skating (no.5), riding a boat along the Thames (no.18) or visiting attractions such as the top of the Shard (no.24). Half (50%) said the zoo was at the top of the list when it came to the places they'd most like to visit. Closely followed by the London Eye (48%) and an aquarium (44%), both conveniently located close to Park Plaza County Hall. And also on Monkey's list!
Based on these findings, a handy bucket list was created to inspire adults looking for ideas on how to keep the family entertained during the school holidays and can be found on London Revealed – an online hub and guide to the city. Which is designed for local as much as it is for visitors. 
If you would like to book your own piece of family fun then you can book a Park Plaza hotel at www.parkplaza.com/familyuk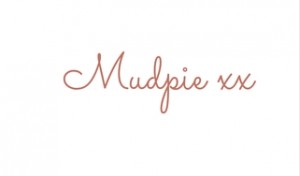 If you've liked this post please follow me on my social media channels:
Mudpie Fridays: Twitter | Instagram | Facebook | Pinterest |LinkedIn
We were invited to stay at the Park Plaza County Hall for the purpose of this review, all words and opinions are our own. We really had a great stay.