I cannot believe we are already in November time really has flown this year and it only seems like yesterday that I was announcing the fact that we had become Generation Graco for 2017. Yet this post will be my last as my Graco Ambassadorship is now coming to an end. Over the the last six months I've tried out some fantastic products and learnt all about the Graco brand and how it tries and succeeds in making parents lives easier.
My journey with them started back in the early Summer time with the review of the buggy Evo XT. The travel system which also comes with the SnugRide i-Size which makes life so much easier because the car seat goes up to 18 months old or 15 kg. It's really made my life easier on the school run, rather than having to wake a sleeping baby I could just clip it onto the buggy. You can read our full review, here to find out what we thought. But our favourite things was the size of the basket.  It was perfect for when we visited Hampton Court flower show as it meant we could fit all the purchases underneath the buggy!
Keeping on the buggy theme we also tried out I revolutionary new lightweight stroller – The Featherweight. A stroller that only weighs 3.6 kg which is lighter than kipper was at birth! With it's handy strap it is the perfect travel companion, so easy just to throw in the car whenever you're out on the venture. Couple this with the fact that it also lays flat unlike any of the other light weight or travel buggies in the market and you're onto a winner read all about what we thought about here.
My most recent Generation Graco post was all about their car seat the Milestone. I didn't know car seats like this even existed.  Ones that will take your baby from birth all the way through to 12 years of age or 36 kilograms depending on which they reach sooner. It's very comfortable with lots of padding and Kipper is very happy in it, nine times out of ten falling asleep in it! Which is quite a novelty for him especially in the car and I put it down in part to the seat. For more information check out a full review here.
I'm quite sad to be saying goodbye to a brand that I worked so closely with for the last six months. However just because my journey with them is ending it doesn't mean yours need to. They lots of new products coming to the market over the next few months. The 2018 range boasts three new products including the new swivel car seat with lie flat positioning Turn2Reach which has been designed to provide comfortable riding positions for littles ones as they grow. Additionally, Graco will be introducing the Stadium Duo Click Connect, a double pushchair featuring Click Connect technology, and a modular lightweight travel system, Views. Other developments include an upgrade to the iconic and revolutionary Milestone All-In-One car seat, and two new special collection fashions.
With the brand new Graco Turn2Reach, getting kids in and out of the car just got easier thanks to the 360° rotation which allows quick and easy access to the child with just one simple turn. Suitable for children from birth to 18kg (approx. 4 years), the Turn2Reach features three riding positions to grow with your child – lie-flat bed (birth to 10kg) to rear-facing infant car seat (birth to 13kg) to forward-facing harness seat (9-18kg). Additionally, the convenient Isofix connectors allows for a secure installation as it lowers risk of the seat being incorrectly fitted into the car. The harness buckle also includes a visible indicator that turns green to show that the child is securely strapped in.
The introduction of the Graco Stadium Duo Click Connect upgrades the popular Stadium Duo with Graco's innovative Click Connect™ technology to easily convert the double pushchair into a travel system. Stadium Duo Click Connect is a great pushchair for parents for parents with two little ones and features a one hand standing fold, swivel locking front wheels, an extra-large basket providing room for essentials, and stadium seating for both children to have a view of the world. The back seat reclines fully making it suitable from birth to 15kg whereas the front seat is suitable from 6 months to 15kg.
The Graco Views is a brand new lightweight pushchair for babies from birth. The modular travel system features a full recline, lie flat seat that can be converted into a cosy infant bassinet for newborns to nap on-the-go. Additionally, the Graco Views features a compact fold and Graco's innovative Click Connect technology, meaning parents can move baby directly from car to pushchair without disturbing them. With seven riding positions, the modular pushchair ensures baby can face either direction. Graco Views is a great a pushchair for new parents with children from birth – 15kg (approx. 3 years).
The much loved and revolutionary Graco Milestone All-in-One car seat is also being refreshed in 2018 with the introduction of the Graco Milestone LX, featuring Safety Surround™ Side Impact Protection. Graco Milestone LX is the only car seat you'll ever need, growing with your child from birth to age 12. The All-in-One car seat transitions seamlessly from rear-facing infant car seat, to forward-facing harness seat, to highback belt-positioning booster. The Safety Surround Side Impact Protection offers advanced head protection at every stage and added peace of mind for parents. Additionally, Milestone LX offers new fabrics for an improved look and feel.
Graco is proud to introduce two new special collections including an assortment of Home products and travel systems. The patterns, shapes and colour palettes used on each collection are based on global fashion trends that have been identified by a team of Fashion experts.
Balancing Act – Featuring pale greens, greys and touches of yellow, this sweet collection features a cute animal print showing elephants and giraffes playing equilibrists, which parents and children alike will fall in love with.
Watney – The ultimate in scandi chic, this stunning collection features fashionable geometrical shapes in warm shades of grey. This stylish combination does well both in home and mobility products as the palette is timeless and neutral enough that families can see themselves using it for many years to come.
So there we have it – thank you Graco its been amazing.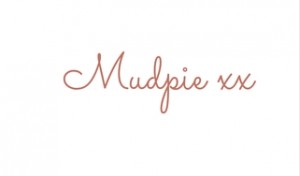 If you've liked this post please follow me on my social media channels:
Mudpie Fridays: Twitter | Instagram | Facebook | Pinterest | LinkedIn
This is a collaborative post and has been written in conjunction with Graco