Hot Wheels Roto Revolution Track Set: Until we tried out the Hot Wheels Track Builder Stunt Bridge Kit last week Monkey hadn't played with Hot Wheels before. Its now safe to say he's slightly obsessed! Aimed at 5+ this kit is completely different as it allows you to have 'battles' by launching your cars into the rotating set.
The set comes flat packed as such, but thankfully theres not much assembly required. All you really need to do is clip in the side pieces which are paired by letter. Then add the bendy bits that go over the top. I didn't realise it initially but the set also requires four size D batteries which are the big ones! We had to borrow a couple out of torch and thankfully had a couple of spare ones too. Im gold we had them as, Monkey couldn't wait to start playing with the set.
The main centre piece revolves around, there are four possible entry points. Only two of them have a little arrow which means only two of them will work and allow the car entry to the centre. So Monkey took quite a lot of time trying to time the car entry. The cars get an extra boost by pulling back a yellow leaver and pressing button. Kipper thought that just pressing the button was brilliant!
Once the cars enter the centre turnstile there are wheels which make the cars continue to go round and round. Until they crash or drop out. The winner of course is the one whose car is still in the loop.
Things we love:
Monkey really loves this set and will not stop playing with it, he's quite happy playing alone with it. He is also talking about sharing it with his school friends when they come for play dates after school.
Watching the cars race round the loops is in Monkey's words 'awesome'
The launch pad is really easy to use, no adult intervention is required!
He quite happily plays with the set for an hour at a time, Kipper is also fascinated by it so it means I actually get the chance to have a hot cup of tea for a change.
The quality is good, the track robust which is just as well since it takes a reasonable amount of knocks!
The two launchers are easy to remove which means its really easier to store as they reduce the size significantly.
I would like it to be a little less nosy as the movement of the centre part drives a me a little bonkers. Although watching Monkey enjoy himself so much playing with it does make up for that in part at least. The Hot Wheels Roto Revolution Track Set costs £49.99. The Hot Wheels Roto Revolution Track Set is available to purchase online with Amazon.
If you would like to try one out for yourself the lovely people at Mattel have offered one of my readers the chance to win one for themselves. To enter please use the gleam application below and please note the T&Cs.
Hot Wheels Roto Revolution Track Set

Competition is open to residents of the UK aged 18
There is no cash alternative offered
The winner will be drawn at random and will receive a Hot Wheels Roto Revolution Track Set
The giveaway will close on the 10th December at midnight, the winner will be notified through Twitter
The Winner will be asked to provide an email address and full postal address
Every effort will be made to try and make sure this toy reaches you by Christmas yet I can not guarantee it as it is being posted directly from the PR and so out of my control
I have some other giveaways running at the moment so please check them out in the Blog Giveaways Page above.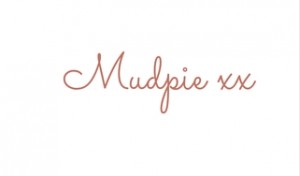 If you've liked this post please follow me on my social media channels:
Mudpie Fridays: Twitter | Instagram | Facebook | Pinterest |LinkedIn
We were given a Hot Wheels Roto Revolution Track Set for the purpose of this review, all words and opinions are my own. Please note this page also includes an Amazon affiliate link.