HelloFresh Review: We all know that parenthood can be a bit of a juggling act. Especially when you throw work into the mix as well. Hubby and I often find ourselves doing everything on the spur of the moment. Which also includes food shopping and discussion around what we are going to have for dinner. Which usually only occurs to either one of us on the way home from work or on the way to pick the kids up from childcare. That normally results in one of us making a quick dash to the shops grumbling about the fact the other party should have thought about it and done it before now! Sound familiar?
So when HelloFresh contacted us with the launch of their new Family Box I was intrigued to see if this could be the answer to our needs. If you have not come across Hello Fresh before they are a meal delivery service with a difference. Their aim is to provide 2,3 or 4 complete meals each week with all the ingredients already measured out for your to cook at home. Their new family friendly box promises to ensure that you all get the correct balance of veg, protein and carbohydrate in each meal.
For the last month we have been trying out their Family Box with four meals each week. This is just the right size for us as it enables us to know we have dinner from Monday-Thursday. As I don't work on a Friday I can then ensure the rest of the week is taken care of. Its been lovely not having to worry about needing to buy anything on the way home from work. Or any discussion around meal planning. Instead all we need to do is decide which recipe we are going to try out.
So what do you get in the box? Each Monday we received a box with four individually packed brown paper bags each with a colour coded sticker. There is also a large 'fluffy' bag with a plastic layer, which has all the cold bits in it. The fluffy bag can be recycled or sent back to Hello Fresh for them to reuse. The fluffiness of the bag means thats its insulted to ensure the food is as cold as possible. Also in the bag are large blocks of ice, the sort you could build an igloo with! In fact the boys have enjoyed some sensory play with them.
There are also four recipe cards which correspond with the coloured stickers on the bags. Each recipe card has an inspiring picture on the front of how the meal should look, plus a list of ingredients. On the other side are the step by step instructions in pictorial form. They are really easy to follow.
We were impressed by the variety of the meals each week, although because we opted out of fish they tended to include a sausage and pasta dish and a chicken dish each week. Still over five weeks we did not have one that was repeated. Price wise I think the meals are probably on par with what you can buy in the supermarket. For £63 we had four meals which served four. In most instances there was more than enough food and we ended up with extra portions which could be frozen. That equates to just over £15 a meal. The saving we made by not going to the supermarket, petrol, parking fees and not being tempted by offers, more than made up for any differential in price.
The only thing I would say is that although all the recipes come with a timeframe on the cards, we didn't manage to stick to one… ever. All the recipes took longer and we think this is because we are not trailing them in an industrial kitchen. So we don't have the page pans etc so it physically takes longer to cook. We even tested it making sure we prepped everything in advance. Ingredients were good quality in the main. We did have some peas that were a little fermented but from our experience thats a rarity rather than the norm. It certainly would not stop us signing up.
Benefits to us as a family:
We don't go shopping as much – yes this may sound a bit obvious but it means that we are not tempted by the supermarket BOGO deals or all the sweet stuff that they line the shelves with. Yes we still need to get things for breakfast and lunch but we are not going to the supermarket every day now! That means our food bill is less and we don't waste so much food, or have as many naughty treats in the cupboards
Theres less stress as we don't need to be organised as the organisation is done for you
I don't need to worry that kids are not getting their allotted amount of veg
Its possible to select preferences such as no fish
We got to try out some new recipes and since they each come with a card it means we can use them again and again.
I discovered some new ingredients, when I have traditionally made sticky rice I have always used coconut milk. The HelloFresh recipes used coconut powder which made the most delicious coconut rice I have ever had. Better than our favourite this takeaway!
The meal portions are designed for a family of four, Monkey is 5 and Kipper is 18months which meant that we got a lot of left overs… perfect for lunch the next day! I think this is mainly due to the age of the kids, although they are over generous with some dishes especially the pasta ones.
Things I loved:
They have one eye on the environment all the packaging is recyclable and we have even used the ice blocks for sensory play.
Out of the five boxes we had which is twenty meals! There was only ever one which was missing something and it was a perishable – corn on the cob. I think it is good that they didn't send something substandard. Instead they credited my account with £10 and emailed in advance to let me know. To be fair I couldn't ask for more.
The instructions are simple and easy to follow with pictorial representation of the ingredients you need
Life as a busy family where both parents work, and have a business on the side can be a juggling act. By having our meals for the working week delivered it really made a difference to us and its something we are going to continue with.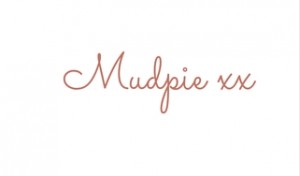 If you've liked this post please follow me on my social media channels:
Mudpie Fridays: Twitter | Instagram | Facebook | Pinterest | LinkedIn
This is a collaborative post and has been written in conjunction with HelloFresh. We were sent some of their family boxes for the purpose of this review and I was compensated for my time. All words and opinions are my own.