Gift Guide for a 5 Year Old: So now Halloween is officially over and done with for the year my thoughts have turned towards Christmas. I have put together a little list of things for the special five year old in your life. Not only are there some great products and toys but I am giving one lucky reader the chance to win all the items mentioned in this guide!
BERGHAUS Carrock 3 in 1 Jacket: 
I am a big fan of buying Christmas gifts which are not just toys. Practical presents can go a long way and you don't get much more practical than a new Winter coat. When I am looking for a one that will stand the test time I always look at Millets Boys Coats. This time I picked the Berghaus Carrock 3 in 1 Jacket. A 3 in 1 jacket means that we can use it all year round as Monkey likes to spend his time outside! There is an outer shell and an inner fleece which is detachable and can be used separately. The hood is big which means it fits over a wooly hat if needed. The pockets are large and zipped which pleases Monkey greatly because it means he will be able to put a lot of conkers in them!
For his age Monkey is quite long all over but especially in the arm and I found that 5-6 years did not fit him sufficiently in the arm coming up a little short. So we went for the next size up with is 7-8. For some reason there is no 6-7 size. This meant that the coat was quite long in the body. Not that I think this is a problem at all especially this time of year when you are sitting down on pay equipment. He loves the coat so much that he has asked that it can become his new school coat. I love the bright blue colour and the fact that it is two tone, its smart yet practical. They also have a pink version for the little lady in your life which shares all the same features.  RRP £70
Boppin Bugz: Fun Motorised Toy Game For Kids:
When I first came across Boppin Bugz from JML I did think whats all the fuss about. Then we got it out for a play and I could totally see what the fuss was about! Basically you add the batteries three AAAs and it takes off! Kipper (I know this is a gift guide for a five year old) was totally amazed by it, following our bug around the kitchen. Such a lovely thing to watch, and I fully intend on winding up future house guests with it! There are nine different bugs to choose from With a motion sensor in their back, each Bug can detect your movement to duck, dive, dodge and deny you the chance to give them a bop. And, because they depend on your own movements, it means each chase is unique! When you finally do manage to Bop your Bug, you get flashing lights and sound effects – even music! There are three different modes of play, we really enjoyed the Bop a Bug which is where you have to catch it. Aimed at age 6+ they retail at £12.99 each.
Morse Toad Chocolate Christmas Card:
Christmas is not Christmas without chocolate! So I was extremely impressed when I found these delicious Christmas Cards from Morse Toad. First of all these tick the made in England box as they are produced in the New Forest. I also really like that you can essentially choose any message you would like subject to 22 or 33 chocolates. We opted for a very simple Happy Christmas. You can also upload a photo so that this personalises your message for an additional £1. Delivery was very quick and it was extremely well packaged to protect the card during transit. Prices start at a very reasonable £15.50, which when you think of a cost of a paper card is a bargain.
Dinosaur Snugglesac:
I am a fan of gifts other than toys at Christmas time, and still remember as a child being given essentials in my stocking. Monkey is at the age where he would like his little friends to have sleep overs so a sleeping bag is a great idea for a gift. I love the Dinosaur Snugglesac from Room to Grow, as  is made from wonderfully soft material which is both easily washable and can be tumbled dried. Inside is a 100% cotton lining which is really important for Monkey who suffers from eczema. He's  is very comfortable in it, and it will be the perfect accompaniment to our adventures. There is a pocket at the top to add a pillow into (not included) and the zip is substantial enough to feel durable. Equivalent to 5.2tog the snugglesac comes with its own storage bag. There are lots of other designs also available, including stars, spots, a dog, a pirate and a flower fairy. RRP £50
Learning Resources Gears Gears Gears! Robot Building Set:
We are big fans of Learning Resources having been fortunate enough to review a number of their toys over the last couple of years. Its great to be able to find a brand you can depend on for quality, fun and educational benefit. Their Gears Gears Gears! Robot Building Set did not disappoint. Monkey could not wait to get to grips with it. There is an instruction sheet which shows you how to build the one of the front of the box. Monkey wasn't interested in this and decided to make his own one up. Which to be honest I prefer as it enables him using his imagination and problem solving skills. The other thing I really like about this set is the fact it helps him to develop his fine motor technique. Which his teacher has asked us to focus on to help his writing become smaller and neater. Which means this gets an even bigger tick in the box from us. See how we got on with it in the little video we have made below. RRP £37.80
Mini Hornit:
Like most five year olds Monkeys is scooter and bike mad so this Mini Hornit is the perfect practical present. It has twenty five different sound effects from your traditional bike bell and zapper to an elephant or a lion. Monkey loved working his way through all of them. The lights on the front are both white and green and shine a good distance. There is also a remote trigger which means he does not have to take his hands off the handlebars. You can see from the photo below that it attaches really easy and also means that its universal. The Mini Hornit is powered by two AAA batteries and has an RRP of £25.99 and is available to purchase on their website.
Fizzy Dizzy Hippo from TOMY:
You'll have hours of fun with Fizzy Dizzy Hippo from TOMY as players take it in turns to spin the umbrella with a quick flick and pump the drinks can the number of times indicated on the umbrella. As the drinks can is pressed, Fizzy Dizzy Hippo's belly will grow…. The winner is the first player who can make Fizzy Dizzy pop and let out a big burp! Suitable for ages 4+. Monkey couldn't wait to give the game a go. (Its worth noting you need to add the stickers before play and the game requires two AAA batteries.) We had loads of fun waiting for the burp to come and when it did he found it hilarious. I can see why it has been named as one of the top toys this Christmas.  RRP £21.99
Orchard Toys – Cheeky Monkeys:
We have been fans of Orchard Toys for a long time having been fortunate enough to review a number of their games over the last couple of years. The Cheeky Monkeys Game is for 2-4 players and for ages 4-8. The objective of the game is to hang the most Monkeys on your tree. In theory its simple but with those hanging out in the pool and your opponents trying to steal the ones you have left it can be quite fast pace. The game has helped Monkey think strategically and make decisions, its been a real hit and he asks to play it again and again. The winner is the one with the most bananas. This game is so much fun and we would really recommend it. RRP £9.50
John Adams Sands Alive Glow in the Dark Set:
I literally had to drag Monkey away from this to get him to bed! I think it was the glow element which appealed to him the most. The sand is mouldable and the set comes with a number of little moulds that you can use to build a castle. Its extremely tactile, even as an adult I could spend ages running my fingers through it. The set also comes with a UV penlight which allows you to write directly into the sand. Perfect for this age range where they are learning to write as it brings another dimension to the play. The tray creates the perfect play space which keeps everything neat and tidy so gets a big tick from me too. Its great for imaginative play and would be great under the Christmas tree for any little boy or girl. RRP £28.99
Snazaroo Face Paint Kits – Snowman & Ice Fairy:
Monkey loves having his face painted but until recently his skin was too bad to be able to do it. Now its fine he asks at every opportunity so these little mini kits  by Snazaroo which include everything you need are perfect. There are two Christmas options, Snowman and Ice Fairy, each kit contains everything you need to create the look. In the kit you get simple three step instructions, 3 x 2ml face paints, 1 sponge and 1 brush. At £2.99 each they make a great stocking filler too.
If you would like the opportunity to win the items included in this gift guide which are worth almost £280 then please enter via the gleam application below. For a full list please see the T&Cs below. Good luck!
5 Year Old Gift Guide Giveaway worth £280

Competition is open to residents of the UK aged 18 and over
There is no cash alternative offered
The winner will be drawn at random and will receive:

Berghaus Carrock 3 in 1 Jacket for a boy or a girl – subject to availability
Boppin Bugz – Bella the Beetle from JML
Personalised chocolate gift card from Morse Toad
Snugglesac from Room to Grow – the winner will be able to choose their preference of design subject to availability
Gears! Gears! Gears! Robot Building Set from Learning Resources
Mini Hornit in their choice of colour
Fizzy Dizzy Hippo game from Toy
Cheeky Monkey game from Orchard Toys
Sands Alive Glow in the Dark Set from John Adams
2 Snazaroo mini Christmas faceprinting kits – Ice Fairy and Snowman

Prize is subject to availability. Millets would be happy to provide either a boys or girls version of the Berghaus Carrock 3 in 1 Jacket. If we can't provide this for whatever reason an alternative would be sent.
Competition is not open to any employees of Millets or associated companies or their immediate family members
The giveaway will close on the 3rd December at midnight, the winner will be notified through Twitter
The Winner will be asked to provide an email address and full postal address
Please note that items will arrive separately and there is not guarantee that the items will reach you before Christmas. I have some other giveaways running at the moment so please check them out in the Blog Giveaways Page above.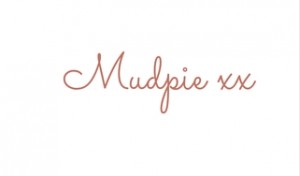 If you've liked this post please follow me on my social media channels:
Mudpie Fridays: Twitter | Instagram | Facebook | Pinterest |LinkedIn
This is a collaborative post