MARVEL Thor Ragnarok Rumble Strike Hammer Review: Monkey is just at that age where he is starting to get into Marvel characters. I know before long we will be watching all sort of comic book hero's and villains. Being part of the Hasbro Toy tribe means that we are very lucky and get the chance to try out many of their new toys. This month since we are getting close to that festive time of year I have decided to share with one of my readers the chance to win some Marvel toys!
From the range Monkey was particularly interested in the MARVEL Thor Ragnarok Rumble Strike Hammer. It uses spring activated rumbling sound effects to make you feel like the Asgardian warrior and God of Thunder, Thor. Monkey was most impressed that when he striked the floor it let of a great thundering noise. Needless to say that then meant pretty much every surface got hit. There is detailing on the hammer to make it look like the mighty Mjolnir from the film.
Designed for children aged five plus with an RRP of £24.99. The Rumble Strike Hammer measures 36cm x 20cm x 10 cm so its quite large for a toy of this type.
Things we like:
There is no requirement for batteries which scores big brownie points from my point of view
Its a good size, not too heavy but heavy enough to feel substantial. The quality is what I have come to expect from a toy manufacturer such as Hasbro.
At each end of the Hammer there are foam pads to try and reduce the impact. The rest of the toy is made out of plastic.
It encourages Monkeys imagination as the toy doesn't do anything for him other than make the thunder noise. So to get anything anything out of ti he has to imagine a worlds where he is Thor.
The only thing I am not so keen on that Monkey likes to hit everything in sight and despite the fact he's been told no on several occasions his younger brother. I am hoping that in time he will be able to be sensible with the toy but we will see.
Also available as part of the Marvel range are the MARVEL Thor Ragnarok Hulk Smash FX Fists and MARVEL Thor Ragnarok Hulk Out Mask. And this is what I am giving you the chance to win.
The Hulk Smash Fists have an RRP of £34.99 and are suitable for age five plus
Punch the air or hit a hard surface to activate sounds and SMASH like Hulk! The Hulk Smash FX Fists set includes 2 fists so kids can gear up like the gamma-powered hero! With 1 electronic fist, kids can practice 3 awesome ways to smash and activate Hulk sound effects! Punch the air to hear motion-activated whooshing and punching sounds, or punch down on a hard surface to hear smash sounds and growling. Continue to punch the surface repeatedly to hear smash and roar effects get even more wild! With 1 electronic and 1 non-electronic Hulk fist, the Hulk Smash FX Fists let kids imagine muscling up like their favourite gamma-green hero and smashing into battle action!
The Hulk Mask has an RRP of £24.99 and are suitable for age five plus
The Hulk Out mask features chin-activated eyebrow-raising and mouth-opening features that are sure to, well, raise a few eyebrows! Kids can put on the mask, open their mouths, and let out their own roar!
To be in with a chance of winning please enter via the gleam application below and please note the T&Cs:
MARVEL Thor Ragnarok Hulk Smash FX Fists and Hulk Out Mask

Competition is open to residents of the UK aged 18
There is no cash alternative offered
The winner will be drawn at random and will receive both the Hulk Fists and Hulk Mask as pictured above
The giveaway will close on the 13th December at midnight, the winner will be notified through Twitter
The Winner will be asked to provide an email address and full postal address
Every effort will be made to try and make sure these toys reach you by Christmas but I can no guarantee this.
I have some other giveaways running at the moment so please check them out in the Blog Giveaways Page above.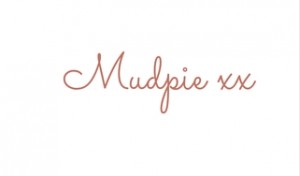 If you've liked this post please follow me on my social media channels:
Mudpie Fridays: Twitter | Instagram | Facebook | Pinterest |LinkedIn
We were given a MARVEL Thor Ragnarok Rumble Strike Hammer for the purpose of this review, all words and opinions are my own. Please note this page also includes Amazon affiliate links.