Beer Advent Printable: For several years (read before they were popular) I have made Hubby a beer advent calendar. When I started it was not possible to buy they fully made. Obviously now you can. But for me there is still something special about making your own. Not only does it mean I can get the kids involved. But I can also tailor the beer to Hubby's preference. Which incase your are wondering is pale ale and not too alcoholic!
You could easily do the same with miniatures, 33ml wine, larger or cider depending on your other half's preference. Since Hubby is quote prescriptive when it comes to the sort of beer he likes I did my research this year!
I opted for the some ales from Wye Valley Brewery,
Butty Bach is a burnished gold, full-bodied premium ale, brewed using Maris Otter and Crystal malts, flaked barley, malted wheat, and locally grown Fuggles, Goldings and Bramling Cross hops.  4.5% ABV

Wholesome Stout – A dark and full-bodied bottle-conditioned stout featuring intense roasted barley flavours and a dry, bitter finish.  4.6% ABV

The Hopfather – Brewed using Herefordshire Jester, Centennial and Goldings hops – this smooth red ale features delicious tropical citrus and grapefruit flavours. 3.9% ABV

HPA – A straw-coloured ale, HPA is smooth on the palate and boasts a citrus hop aroma, leading to a balanced bitter finish. 4.0% ABV
Part of the reason I make him a calendar each year is so that he can try beers that he wouldn't normally. With this in mind I thought we would try Celia Dark. The Dark beer has a rich body with undertones of nutty caramel, the perfect partner to a warming winter dinner in the evening. It is also naturally carbonated, gluten free and vegan.
The rest of the contents of his calendar came from Best of British Beer.They are a  specialist retailer of British Craft Beer and the only one who only stocks beer from award winning independent micro breweries. There is a dizzying amount of wonderful beer being brewed right now. They like to make it a bit easier to purchase by curating cases based on taste and style. All I did was give Hubby's preferences and the prefect case arrived. I could not recommend these guys enough.
Normally I would cover the outside of a box in wrapping paper. But since this year I am part of the Netflix Stream Team and they send a red box of goodies. I decided to use the box in which the goodies came. It turns out that its the perfect size to fit 24/25 bottles of beer in. There was even bit of shredded paper to keep the bottles nice and cosy. If you would like to make your own here are some printables to help you:
Star Advent Numbers

I hope you all enjoy the count down to Christmas, I am sure we will in our house.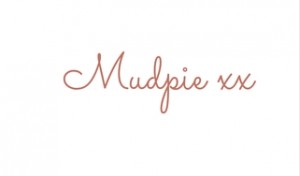 If you've liked this post please follow me on my social media channels:
Mudpie Fridays: Twitter | Instagram | Facebook | Pinterest | LinkedIn
This is a collaborative post.