Squires Christmas Circus Washington: Last year we were lucky to be invited to the Squires Garden Centre Christmas Circus and Monkey loved it! So when we were invited back this year to see the 2017 show I was interested to see if they could live up to the high expectations we now had. You enter the big top either from the front or the side and thankfully there is no distractions of popcorn or light wands.
Unlike previous years there is no raised stage in the centre, instead just a piece of coloured plastic to represent the ring itself. Which also means there is no padding should one of the acrobats misjudge a turn and end up on the floor! The fact that there is no raised stage means that its easy for all to see the acts. Even those people sitting right at the front. Around the centre there are three or four rows of grey chairs and then towards the back some stalls. I would expect wherever you set you would get a great view. We sat right at the front since we had Kipper with us and the red chairs were raised. Kipper has a thing for stairs so it was interesting trying to keep him contained.
He was particularly interested in the fact that the lights would go on and off between acts. He would point up to the ceiling of the big top eery time almost demanding they came back on. Although you are technically outside we all sat inside in our jumpers, without coats. Previous years it has been a little on the chilly side, so it was good to see that they had a hot air blower into the big top.
Unlike other years there was not an obvious theme, although the show centred around Pip and his soft toy polar bear Boris. Pip was a very loveable clown who made Monkey laugh out loud. Especially after giving the gift of marshmallows to the Ring Master.
There were several acts, the first was a lady acrobat on aerial ropes. It really is something to watch bearing in mind there is no safety nets. She was followed by a hula hooper who made it look easy as she paraded around the ring. The big top was then thrown into darkness as a juggler came out with florescent balls. Once she had wowed the crowd she then did some bounce juggling on a set of drums. Not something I had seen before and Monkey was transfixed. The music did take me a back a bit focusing on the dance music of the early nineties. More aerial acrobatics followed, before watching some rola rola balancing. This act finished with the guy balancing on a set of six stacked tables, it was very impressive to watch. The last of the main acts saw another male acrobat on his way home from work doing some aerial stunts with straps. Dressed in a suit and glasses I did wonder if he want going to reveal a superman outfit under his shirt at one point!
The main acts were broken up with some hilarity from Pip and Boris. At the end Father Christmas made an entrance and magically turned Boris the soft toy polar bear into a life size one. I was secretly hoping that he would twerk like last year. Unfortunately that was not in the script. Instead they invited all the children into the ring to sing some Christmas carols which was a nice end to the show.
At the end we went out via Father Christmas' grotto with the opportunity to pose for a photo. Monkey received a gift of a Diablo which he thought was excellent and has been playing with ever since.
Things you need to know:
Dates: Saturday 25th November – 24th December
Times: vary depending on the date you are visiting but they have shows at 10.30am / 2.30pm / 4.30pm. Full details can be found on their website.
Location: Squire's Garden Centre, London Road, Washington, RH20 2BP
Cost: £12 per person, can be booked on line using the link above, by phone 01903 863505 or in person at the box office at Squire's Washington.
The show lasts approximately 60 minutes
After Christmas the circus will be running a more traditional show
Dates: 27th – 31st December
Times : two shows a day at 11.30am and 3.00pm, expect for the 27th which only has the 3.00pm show.
Cost: £10 per person and the show lasts approximately 60 minutes.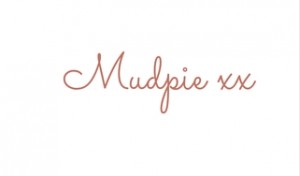 If you've liked this post please follow me on my social media channels:
Mudpie Fridays: Twitter | Instagram | Facebook | Pinterest | LinkedIn
We were given tickets to the show for the purpose of this review, all views and opinions are my own.