At the end of half term we were invited to spend the weekend with Panasonic at Port Lympne Wild Animal Park in Kent for the ultimate glamping experience. We had such a brilliant weekend and its something that will stay with us for a long time. Our weekend started in the hotel itself with an introduction to Panasonic by the Naked Nutritionist. Since it was very close to Halloween the boys dressed up for a little party as we learnt all about how to get more vegetables into our family meals.
As a family we are pretty good at making sure we have our five a day and ensuring we eat a wide range of different coloured foods. Saying that its very samey if you know what I mean? We tend to eat the same meals and the same veg. So I was interested to see what inspiration I could gain.
Panasonic MJ-L500 Juicer: This was the first appliance that the Naked Nutritionist demonstrated. He talked about the differences between using a juicer and a Nurtibullet. How a juicer would retain more of the nutritional value because most of the fibre is extracted in the juicing process. I was impressed with how quickly the Panasonic MJ-L500 created the juice, removing the pulp. Although there wasn't a lot of pulp to be honest. We tried out a Halloween inspired Beetroot juice made with apples, beetroot, kale, lemon and ginger. Designed to boost immunity in the cold weather Kipper was quite a fan! He also talked about how juice should be a supplement to your meal. But warned off some of the premade ones that contain more sugar than full fat fizzy drinks. I liked the fact that it also came with a frozen attachment so that we could use fruit straight from the freezer.
Panasonic NN-CS894 Microwave: I hardly use ours at home, maybe for cooking peas, sweetcorn or baked beans when I am in a hurry. But thats about it. I would never have thought of making soup in it. But thats exactly what the Naked Nutritionist did. We made Pumpkin Soup. He started by softening the onions, garlic and cumin in the microwave for five minutes. Before adding the pumpkin, hot stock, covering and putting it back in for twenty minutes. Once its done, a quick whizz in the Panasonic MX-ZX1800SXC Blender and its ready to be seasoned. We had ours with creme frache and it was delicious. The microwave itself is more like a mini oven! I was very impressed with it, as it a combination microwave it means it can even make roast potatoes. I can see it coming in handy at Christmas time. It also grills and steams. I am not sure if there is anything it doesn't do.
Panasonic SD-ZB2512 Bread Maker: To go along with the soup we tried some potato bread that had been made previously in the bread maker. We have bread maker at home but its not a swish as the one he demonstrated. I liked how it would allow you to make fruit and nut loaves via the seed dispenser. The fact that you can also make thing like lemon drizzle cake and pasta dough in it, makes me feel inspired to get ours out again and give it a go. That was what the session was all about, inspiring us to #ExperienceFresh with our families by taking a little more time to make our own.
Afterwards we departed on a Safari around the reserve, before heading to Bear Lodge to check out our tents which were to be our home for the night. The boys really enjoyed the safari and Monkey made a new friend in Pickle from XX. The two were inseparable for most of the weekend. You can see our adventure in the video below which also includes our walk around Port Lympne the following day and a trip to the Dinosaur Forest. We had an absolutely amazing time and made some very special family memories.
Panasonic have also very kindly sent me a MK-F800SXE Food Processor to try out at home and continue our #ExperienceFresh journey. We have been putting it through its paces making home made burgers, cottage pie, coleslaw and shortbread.
Panasonic MK-F800SXE Food Processor Spec:
Maximum capacity 2.5l, with BPA free Eastman Tritan Copolyester bowl
Weighs 6.5kg and measures W263 x H437 x D259 mm
Black and silver with aluminium dial
Operated by both touch through the glass panel and dial
Five pre-programmed functions
Comes with 1l plastic blender attachment
Other attachments and accessories include a dry mill, knife blade, shredding blade, slicing blade, julienne blade, kneading blade, whipping blade, grating blade, citrus press and salad drainer. There are thirteen in total
Contains own storage case/unit for ease
Things I love:
Dishwasher safe is essential for any kitchen appliance in my mind
The fact that there is a blender also included. Although we have a stand a lone one I tend to find myself using this one more. I think this is mainly down to ease. Anything that makes my life easier is a big win.
33 different functions! So its just as well the user guide is very detailed to help you to understand just what it is capable of. I like that its paper and you don't have to login to download something! Maybe I am a but old fashioned.
Suction pads to make sure it doesn't move while I am using it. Kipper is just at the right height to reach up onto the surfaces. As this is a heavy bit of kit it gives me the reassurance that should he somehow many to reach it that he can't fully it down on top of himself.
The lid has a safety gauge which means it wont work if its not fully engaged which is a good features, especially with kids in the kitchen and the fact that Monkey likes to help
Im a lazy cook so the touch panel pre programmed modes work well for me as it means I don't need to think about it when I am trying to do two things at once. Who am I kidding five things at once!
As you can see cooking is a family affair in the Mudpie Fridays house hold! I cant wait to try out the citrus press for fresh orange juice on Christmas Day morning and Hubby has his eye on milling his own coffee. I have also been checking out The Ideas Kitchen website by Panasonic which gives a whole host of recipe ideas, everything from Festive Gingerbread to Mexican Guacamole. The clever people at Panasonic have also categorised recipe dependent on the appliance you are cooking with. I am sure we will be giving them all a go over time.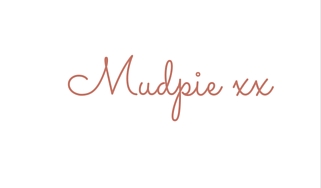 If you've liked this post please follow me on my social media channels:
Mudpie Fridays: Twitter | Instagram | Facebook | Pinterest | LinkedIn