'You are the bows from which your children as living arrows are sent forth"
The end of this year seems to be flying by! This weekend we have been away for our last weekend of adventures before the end of the year. Working as a blogger means that sometimes we get to do things we wouldn't normally. This weekend we have been spoilt by going to a magical Christmas light event at Belhiem Palace. Which is where the first two photos where taken.
Monkey's favourite part was an area where there were lots of hanging lights to walk through. Which he totally loved, running up and down. Of course it being dark and lots of movement meant taking a photo was hard work. Especially if you are not a particularly good photographer! I went for the option of taking lots in the hope that one maybe good enough. This was the closest I got. Hubby's not a fan because of the position of the light. But I love the way his eye looks in this, all bright and excited by the festive time of year. Excuse the bloodied lip that was a bi product of a bit of rough and tumble in the school playground. Boys will be boys!
This one of Kipper was taken on the same evening. He looks so cute in his little red stay puff all in one! Just after this was taken he decided to run off and explore the steps. He would have been quite happy doing that all evening. He loves being out of the buggy but having to follow an older brother round he tends not to get as much exploring time as he would like!
Ive not managed a photo of the boys together for some time. So although this was taken in our hotel room as part of a review I could not resit including it. I think they look so cute in their matching jumpers. My plan was to get a photo of them together in their jumpers with Father Christmas… only it didn't quite go to plan so I will have to make do with this one!
Have a good week everyone x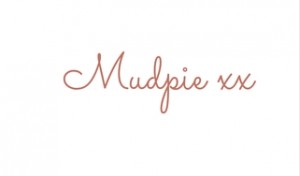 If you've liked this post please follow me on my social media channels:
Mudpie Fridays: YouTube | Twitter | Instagram | Facebook | Pinterest | LinkedIn
Linking up to #LivingArrows