Gift Guide for Her: With Christmas fast approaching I thought I would share some of the things that have been on my wish list this year. I am also giving one lucky reader the chance to win all the items which are worth £587!!
LOTD Gift Voucher £70
On the rare occasion I get to go out in the evening with girlfriends I like to buy a something new to wear. It could be just be a pair of earrings or a complete new outfit. It makes a nice change to get out of my mum clothes and thats where LOTD comes in. They have a wide range of fashionable clothing and accessories which will not break the bank. And incase you are wondering LOTD stands for Look of the day.
If I am honest there was quite a number of pieces I could have chosen so it was a hard decision. In the end I opted for a jumpsuit. I have a couple and always feel good in them. Plus they are generally smart enough to go from corporate day job to evening do. I also tend to buy plain natural colours so that I can maximum wear out of it – which is why I fell in love with the chocker, flute sleeved navy jumpsuit. I can see me getting a lot of wear out of it over the festive season with a number of 'dos' coming up. Its great quality for the price and I am really taken with it.
Saltrock Gift Voucher £100
I am a big lover of British Brands and you can't get more British than Saltrock which was founded in Cornwall by two brothers. Originally from South Africa they had been travelling the world looking for waves, needing to make some money they started by selling screen printed tees out of the back of their car. Falling in love with North Devon they made friends who are still part of the Saltrock family today where they are now based. The brand not only has a loyal following in the surfing community but is also sold internationally.
I have been trying out one of the knitwear pieces which has fast become my go to sweater. It so nice to have an item of clothing which I can just throw on and feel good in. Not only that its wonderfully warm. Exactly what is needed as the cold weather in approaching. It is the Lee Knitted Funnel Neck in light blue. It washes incredibly well and still looks as good as new despite being through the wash regularly. I put this down to the fact that it is over 88% cotton which helps it to hold its shape. The knit also has flecks of white in which adds interest. I wear it with jeans and finds it goes with all shades really well. being a busy working mum I don't have time to give my wardrobe a lot of thought, clothes need to be hardwearing, good quality and  I would not hesitate buying more clothing from Saltrock. I was just as impressed with their speed of delivery and the fact that its free if you spend over £30 is a real bonus. They also offer free returns and have a full range of mens and kidswear too. I can see some of the tees making my Christmas list. The Lee Knitted Funnel Neck has an RRP of £50. The people at Saltrock have very kindly given one of my readers the chance to win a £100 gift voucher which is beyond generous. They have some lovely pieces so you really won't struggle to spend it!
Charles Conrad Rose Gold Mesh Watch:
I have a real thing about Rose Gold accessories at the moment. So when offered the chance to pick a watch from Charles Conrad, I opted for their Rose Gold Mesh Watch. Its stainless steel with a rose gold plating. It has a beautifully sharp white analogue display with rose gold details, which really stands out. The watch face is quite large at 40mm but I really like it. The strap is 19cm long and has a deployment clasp which can be a little fiddly to alter to size. But it does mean that it will fit all wrist sizes. I am really taken with this watch, its classic and stylish. Yet the best thing about Charle Conrad is that if my mood changes and I want to move away from the mesh strap I can simply buy an alternative strap. They have lots to choose from so there is bound to be something that takes your fancy or matches the look you are trying to achieve. The Charles Conrad Rose Gold Mesh Watch has an RRP of £199.
Pen Heaven Cross Fountain Pen & Notebook:
I am a bit of a traditionalist and love to use fountain pens and this beautiful Cross Classic Century Black Lacquer Fountain Pen is the perfect weight. Its slim with a beautifully precision nib, it writes easily, theres no scratching and the ink just flows. I can't imagine using anything else now. Although black and classy its perfectly feminine and just the right size. The pen comes with two black ink cartridges but you can buy more from the Pen Heaven website. RRP £65.00
I am hoping to get into bullet journalling in 2018 its on my list of things to do/try since I know it works for a lot of people I know. This electric pink hardback notepad is perfect with its dotted paper as it means I am not restricted in anyway. But that I can still keep any lines I want straight (not a perfectionst honest!). It will fit perfectly into a handbag measuring 21cm x 14.5cm. I love that it lays flat and has a little pocket for loose papers. It could well become my favourite in the coming weeks. RRP £14.95.
Beating Heart Keyring:
I love personalised gifts and would aways opt wherever possible for something of that nature. Yet I would want it to be practical and thats where the Beating Heart Keyring from Giftpup comes in. Tell your favourite person 'My heart is yours…' with a stunning beating heart style personalised keyring. This gift features a striking high polished finish and a beautiful 'swan neck' influenced curved design. Add your personalised message of up to two lines (maximum of 20 characters per line) and which is expertly diamond engraved onto the matching silver tag. Its a great size and wonderfully elegant looking. It will make a great gift for the special lady in your life. Giftpup can personalise and dispatch in forty eight hours, so its great for last minute gifts. If you are not sure what your message will look like you can see online as you make the selection which is really clever! The Beating Heart Keyring has an RRP of £23.99.
Harris Upcycling Kit:
When I get the time I like to indulge in a spot of craft. Something which I have always wanted to try is upcycling a piece of furniture. Thats where the Harris Upcycle Kit,comes in. Its the first of its kind which includes the essential tools needed to upcycle just about anything. The six piece kit can be used on wood, metal, plastic and ceramics and includes flat and round brushes for all areas. The kit is suitable for all paints and includes the essential tools needed to upcycle just about anything; be it a chair, photo frame, chest of drawers or jewellery box. It's great with chalk paints and can be used on wood, metal, plastic and ceramics. The kit includes 25mm round, 1″ and 2″ flat brushes for all areas. There is a long handled brush for greater reach and short handled brushes for restricted areas.The coarse and fine grit sanding blocks are flexible and reusable, making them perfect for prepping and distressing any item. In addition to this, there is also a dustsheet and a free 'How To…' guide in every kit.  Available from Amazon and Wickes and priced at £14.99.
Zippi Personalised Christmas Gifts:
I am the first to admit that I am a little photo mad! Gifts which are based around  photos are always a big hit in the Mudpie Fridays house. Having worked with Zippi before on a review of their UK Map Canvas I knew the products would be great quality. I try and collect a new Christmas tree ornament a year that the boys have with made or contains a photo. I am sure I am not alone, after all what mum doesn't want a photo of their little one? Zippi have realised this and their Christmas range includes a number of beautiful Christmas gifts.
I am very impressed with the Christmas range and they make very good gifts for friends and family alike. On top of this Zippi offer free UK delivery and when needed next day despatch (at a cost). I like that they are made in the UK as it gives me the piece of mind that the products will arrive as expected. The quality is second to none and I will be ordering more in the future.
Please Bring Wine Personalised Socks from Solesmith:
These socks make a fun gift for someone who is relaxing on the sofa with their feet up – it shows a hidden message when their feet are up, the print on the soles of the sock will read LEFT SOCK "if you can read this" on the RIGHT SOCK a personalised message. E.g. "Please bring Mummy Wine" Available from Not on the High Street for £15.
If you would like the opportunity to win the items included in this gift guide which are worth £587 then please enter via the gleam application below. For a full list please see the T&Cs below. Good luck!
Please note that items will arrive separately and there is not guarantee that the items will reach you before Christmas. I have some other giveaways running at the moment so please check them out in the Blog Giveaways Page above.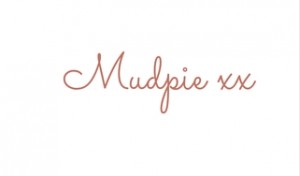 If you've liked this post please follow me on my social media channels:
Mudpie Fridays: Twitter | Instagram | Facebook | Pinterest |LinkedIn
This is a collaborative post