Both the boys seem to be developing a love of music. Especially Kipper who will break into a dance at the drop of a hat. Hubby and I have a huge selection of music which we don't get as much time as we would like to listen to! We also spent many an evening with friends practicing our singing voices (badly I'm tone deaf apparently) when we were younger. So when ROXI: Electronic Jukebox got in contact and asked if we would like to test out their music box we of course said yes.
In the box you get:
1 Year Premium Music Pass
ROXI Entertainment Hub
ROXI Wireless Controller With Mic
HDMI Cable & Power Adapter
There are five different features:
Unlimited Music – Roxi comes with an annual pass to stream as much music as you would like. ROXI Unlimited Music™ gives instant access to millions of tracks and artists and is constantly updated with all the latest and greatest for all music tastes. You don't need to worry about remembering passwords as the premium pass starts as soon as you plug the electronic jukebox in. To buy another year is £52. But you don't need to, you can continue without it. It just means that there will be adverts included. Depending on how much you use it £1 a week is probably not a bad investment when compared to other music subscription services out there.
Sing with the Stars – Which is basically karaoke across a selection of different genres. I was a little worried as Monkey is only just starting to learn to read so would not be able to read fast moving song lyrics on the screen. But they have a children's section which had some well know Disney songs including Bare Necessities and of course the majority of the the Frozen songs, as well as Trolls. Which meant that Monkey could sing along to the chorus without needing to read. I was not expecting a child's area suitable for Monkeys age, so that was a great touch.
Name that Tune – Is exactly as it sounds. Theres a selection of different genres and decades to choose from. At each level there are four potential options for the song being played and you need to select one before the time runs out. Depending on how quick you guess will depend the number of points you get. Needless to say we are building a leaderboard in our house and I am not at the top of it… yet!
Worldwide Radio – ROXI Worldwide Radio™ is the ultimate in radio. Tune into thousands of programmes from news, popular culture, sport and of course…music.
Sound Machine – ROXI Sound Machine™ includes a vast array of sounds for chilling, meditation or yoga. Even sounds to help put baby to sleep and, you to rest.
Things we loved:
Considering we had pretty terrible broadband (2mb at a push) it coped really well and I was very impressed
The fact that its small and compact also scores highly
Its so simple to use, you literally plug it in and away you go there is no need to set it up or anything. When I read the three steps on the inside of the box the cynic in me thought … really? Whatever! I stand corrected!
The controller is wireless and easy to direct on screen, so much so that Monkey could do it alone. It reminds me a little of a wii controller.
Music is a great way to help build kids confidence (not that Monkey really needs it) and also I like that it will help him with is reading as he gets older and more into it.
Since you can search for any song via voice control there is of course the chance that Monkey could come across something inappropriate. I love how ROXI have thought about this by including a parental control option. This means that anything with explicit language is automatically excluded.  Giving me the piece of mind to let him play alone on occasion.
Monkey had great fun with it, and I can really see us getting lots of use out of it in the coming years – Music is better when shared together.
It took us a while to get the mic set up right so that you could actually hear the singer. We ended up turning it up to the highest setting which then worked well. It would be good if there was a way to import your own music too.
The ROXI Electronic Jukebox retails at £199 and comes in black, red or blue. If you would like your own you can buy it online from their website. They have also given one lucky reader the chance to win their own by entering the giveaway below:
ROXI Electronic Jukebox Giveaway

Competition is open to residents of the UK aged 18
There is no cash alternative offered
The winner will be drawn at random and will receive a ROXI: Electronic Jukebox in their choice of colour
The giveaway will close on the 15th December at midnight, the winner will be notified through Twitter
The Winner will be asked to provide an email address and full postal address
I have some other giveaways running at the moment so please check them out in the Blog Giveaways Page above and our Christmas Advent Giveaway where there will be a new one each day on the run up to Christmas Eve.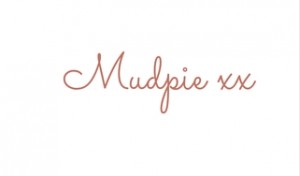 If you've liked this post please follow me on my social media channels:
Mudpie Fridays: Twitter | Instagram | Facebook | Pinterest |LinkedIn
This is a collaborative post, we were given a ROXI Electronic Jukebox for the purpose of this review post.