Review: BabyHub SleepSpace Travel Cot: If you are regular readers of Mudpie Fridays then you will know that last year I made a resolution. It was just before I returned to work from maternity leave. I decided we would try and get away once a month as a family. It didn't need to be anywhere expensive or posh. Just time together as a family away from any home distractions such as the cleaning and homework! You will be pleased to know we managed it! I am super impressed as I didn't think we would and will be writing all about it soon in my 2017 review. One of the essentials when travelling with a young children is a good travel cot. I much prefer to take my own as I know what we are getting. Ive lost track of the times we have turned up somewhere expecting a cot only to find that its either not there or that its not suitable!
For this reason I was excited when Baby Hub got in contact and asked if we would like to try out their SleepSpace Travel Cot. Which we gave our first test run when we visited Port Lympne Animal Park with Panasonic.
For me a travel cot needs to be easy to assemble, well made and ultimately Kipper needs to be comfortable. Due to its unique design its possible to put the SleepSpace Travel cot up easily and simply. Ive not tried the one handed trick (as mentioned on their website) but even with two hands it goes up in a matter of minutes. It feels sturdy and well put together. There is padding where I would want to see it around the top, which is where Kipper holds onto the cot. It also covers the hinges on the frame. As far as being comfy is concerned, Kipper seems to love the cot failing asleep and more importantly staying asleep whenever we use it. I think this is in part to the extra mattress included with the cot. Its not very thick but comfortable none the less.
Things I love about the BabyHub SleepSpace:
The bag had a long strap which reaches from one end to the other which makes it incredibly easy to carry. It also weighs only about 6kg.
I like the shape, its unusual and you can remove one of the pyramid legs from the top to make it easier to get baby in and out
Although we haven't needed to use it, the fact it comes with a fitted mosquito net is a big sell for me. We have previously used a separate net with a different cot which didn't fit very well. I was worried about it the whole time. That isn't a problem with this one. This also means it can be used an insect free zone while away and is large enough to be a play space too.
The way its structured means that there are barriers around each side to protect the baby.
You can also buy an additional teepee which allows the travel cot to have a much longer life span as a tent.
Kipper really is very happy in the SleepSpace Travel Cot which I think speaks volumes.
There isn't anything we don't like about the SleepSpace Travel Cot. But its worth bearing in mind that this is a large cot. Due to the angle of the frame initially we forgot that it is winder at the base than it is at the top. So we did catch our feet and toes on the frame the first time we used it.
We were also sent the Teepee Pack which is a cotton canvas teepee and a floor mat. The mat comes in the same four colours as the travel cot itself. Its designed to be used with the travel cot frame. All you need to do is remove the travel cot covers and the part of the frame, before adding the cotton cover.
The best part about the teepee is that it can be coloured in and drawn all over with washable fabric pens. Monkey thought it was very exciting to be let loose on it, since he has never been allowed to draw on anything other than paper before.
The teepee covers are washable at 40 degrees. When assembled on the frame the teepee measured 120cm in height which is perfect for little ones. The padded mat is 91 x 105 cm so there  is lots of room for both boys. I think this is a great idea for a travel cot to have this extra use. It means that we will use it for a lot longer. This is just as well as its on the more expensive end of the market. The BabyHub SleepSpace Travel Cot is available in Pebble, Kiwi, Tangerine and Ruby. Its priced at £169 and you can buy it from their website. The Teepee costs an additional £29 when brought with the cot.
We are all very impressed with the BabyHub SleepSpace Travel Cot, so much so that we made this little video: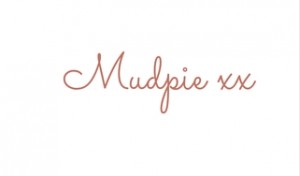 If you've liked this post please follow me on my social media channels:
Mudpie Fridays: Twitter | Instagram | Facebook | Pinterest |LinkedIn
This is a collaborative post, we were given a BabyHub Sleepspace Travel Cot and Teepee for the purpose of this review post.