'You are the bows from which your children as living arrows are sent forth"
Its been one of those weekends. After spending the one before away from home getting up to all sorts of festive fun, this weekend was spent at home doing chores. Although my house in now cleaner and reorganised in anticipation of a Christmas Tree. Unfortunately this does mean that the photos this week are not very interesting… instead they are the complete opposite.
Sunday evening we went to my mums for dinner after Kipper decided it was time for a nap…. Only he decided the dogs basket was the best for it!
After school on Friday we went to a little ceramic painting studio to make the obligatory Christmas decoration. I was envisaging something to hang on the tree. Monkey decided that instead he wanted to paint the biggest tea light holder he could find. We have been collecting a tree decoration a year… I am hoping we revert back to the norm next year. Otherwise I won't have a box to fit them all in by the time he's 18!
On Sunday morning the elves brought something special with them… Needless to say we had a very excitable little boy!
Have a good week everyone x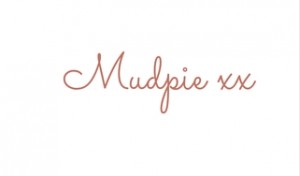 If you've liked this post please follow me on my social media channels:
Mudpie Fridays: YouTube | Twitter | Instagram | Facebook | Pinterest | LinkedIn
Linking up to #LivingArrows