Living where we do we are lucky enough to have a number of iconic buildings and special places which have been the setting of many a film. Once I started looking into it, I was surprised by just how many there are and that a number of them are my favourite Rom-Coms. There are also a lot that I have never heard of…. But today I thought I would share with you some of the most popular. With the festive season upon us they are ideal for a family visit. If you want to visit then you can look up the address for any of these locations via PCA Predict.
Love Actually – Epsom Downs Racecourse. Now this totally took me by surprise as I use to work very close to Epsom Down Racecourse and so have been to many a horse meet there. The iconic scene in the movie where they show people meeting the supposed arrivals hall in Heathrow. The bit that grabs your heart and always moves me to tears… well its not in the airport at all. Its at the racecourse. The producers totally had been fooled.
The Holiday – Are your sensing a theme in the sort of films I watch? Well I love this one which sees Cameron Diaz and Kate Winslet exchange homes for the holiday season. After their relationships break down… needless to say they find true love. One of the homes is a quant little cottage in the middle of the country. As part of the village set up a pub features prominently (naturally) which is actually The White Horse in Sphere (near Dorking). I have often driven past this pub on a cut through from home to Guilford.
Four Weddings & A Funeral – This was probably the first rom com that I ever watched at the tender age of fifteen. One of the churches used in the film is also near Dorking – in Betchworth. I can see Hugh Grant walking up to the entrance now. Its hard to think it was the film which I remember so clearly is now twenty three years old.
The Wedding Date – I love this film and it catches me every time … I am a big believer in happy ever after. Basically Debra Messing hires a escort to take her to her sisters wedding where her ex is also going to be. Needless to say she falls head over heels in love with him. But ends up having to come clean to her family at the same time her sister comes clean to sleeping with her ex. But of course this wouldn't be a happy ever after if that didn't happen. Even if the path to get there is rocky. Turns out the film features a number of local attractions including Winkworth Arboretum and St James Church in Sphere
Bridget Jones Diary: The Edge of Reason – Keeping on the Sphere theme, St James Church is obviously a popular spot for producers. As it also appears in the final wedding scene in the 2003 Bridget Jones Diary. Assuming you can of course see pass the horrendous lilac dresses and fully shawls.
If I ever get some time to myself when Hubby is out and I have control of the remote control then I always opt for a Rom-Com. Next time that happens I will be keeping my eyes open for local landmarks in the back ground.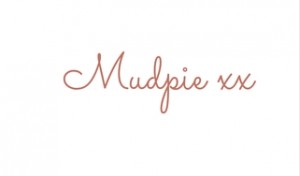 If you've liked this post please follow me on my social media channels:
Mudpie Fridays: YouTube | Twitter | Instagram | Facebook | Pinterest | LinkedIn
This is a collaborative post.