Review Christmas at Blenheim: There seems to be a new craze spreading across the country when it comes to festive days… or rather evenings out…festive light trails. There is something magical about wrapping up warm and heading out into the dark evening. Made all more special by beautifully lit up gardens and buildings. We were invited to Blenheim Palace to experience their 'Christmas at Blenheim'. Its only the second year they have run such an event and I can see why it proved so popular first time round. We had a magical evening out.
It's possible to book parking in advance and we were the nearest car park to the palace itself. They also offer two park and ride car parks. As we entered the first courtyard I was transported back to being a child myself as it was full with traditional fairground rides.There were also some little wooden huts selling festive food and drink down one side. The fairgound rides operate on a token basis. You can either pre buy tokens (which work out cheaper) with your event tickets or buy them on the day. Each token costs £2.50 and each ride needs one token per person (apart from the baby merry-go-round). We had decided to purchase tokens when we arrived. There is a kiosk next to the rides but the queue was long! So we popped into the shop and went to the information desk and brought ours from there. There was no queue at all which meant Monkey didnt need to wait to enjoy the atmosphere and it was a lot less stressful.
The Helter Skelter was by far his favourite. You cout two goes for one token and I lost track of the number of times he went up and down. There was also a carosel which I took Kipper on as well. Although he was too young to go on the horses so we sat in one of the carriages. I would normally go on the swing boats, but they were only child size ones so Monkey went on alone. It will be nice when Kipper is old enough to go on this sort of ride with him. The last ride is a small merry-go-round which has a number of different vehicles and animals to sit on. Much to Kipper's delight he could sit in one of the cars and I could sit next to him. He absolutely loved going round and round (mummy less so) turning the wheel and squeezing the horn. In fact when the ride finished we had tears when he got out. Its definately cememented the gift Father Christmas willl be bringing him this year!
You book a time slot for the walk itself. Just before your tour you meet under the archway in the courtyard for  a ticket check. After this you are free to walk around at your own pace. Just seeing the palace lit up in the moonlight was magical let alone the rest of the walk!
Things we loved:
As you are down in a valley it means that it wasnt as cold as I expected. We went on a very cold evening but didn't need our hats or gloves once on the walk. You will need them walking across the carpark though!
Theres several places to buy refreshments. In the courtyard, at the entrance to the walk, about halfway round and then again before the end. It's not the cheapest but   it wasn't more expensive than I was expecting. A mulled wine costs £4.50, soup was about the same. Marshmallows £1.50 each. There was a place to toast them
There wasn't any periods of darkness on the walk. There was always something interesting to look at. Even between the larger show pieces there was plenty of lights hanging from the trees.
The walk is about the right length, it took us a good two hours to work our way around and Kipper with Kipper in the buggy most of the time. That was about Monkey's limit. It was accessible for a buggy without problems although anything more and I think you would struggle in places.
The atmosphere is brilliant – walking into the courtyard you were overcome with a lovely magical traditional Christmassy feeling.
There are lots of staff about to help you and point you in the right direction
Monkey's favourite part of the trail was the part where all the lights were hanging down, he spent about fifteen minutes running back and forth in between them. Hubby's favourite was the light show to music. Mine was the little boats on the river. I could have stood and watched them all evening.
The little acting session with the elf and Father Christmas was lovely to watch and just the right length to hold Monkey's interest. They were really good and got the crowd going nicely
We really enjoyed our trip to Christmas at Blenheim and would definitely go back again next year. It was so very pretty and I would recommend a visit, if its not already sold out! Because it definitely deserves to be.
Things you need to know:
Address: Blenheim Palace, Woodstock, Oxfordshire, OX20 1PP
Opening Times: Running from 24th November to 1st January. You can booked a timed slot from 5pm to 10pm
Prices: Adults £16.50 each, a family of four (2 adults and 2 children) costs £52, children 5-16 yrs £10.50 and under 5s are free. Ticket prices do not include entry to the palace. Combined tickets are available please see their website for more detail.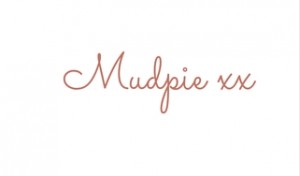 If you've liked this post please follow me on my social media channels:
Mudpie Fridays: Twitter | Instagram | Facebook | Pinterest |LinkedIn
We were given our entry tickets for the purpose of this review.