If you are regular readers of Mudpie Fridays then you will know that we really enjoyed our trip to Marwell in the Summer. So we were really excited when they asked us to come back and experience Christmas at Marwell. Not only did we get to explore the Zoo but we also got to meet the big man himself.
Before we headed into our experience which was booked for the early afternoon we decided to visit some of our favourite animals. When we have visited before the Cheetahs are normally sleeping. So we were very happy to find them up and about and prowling around their enclosure.
They live right next to the Giraffe House which are both mine and Monkey's favourite. Because we arrived quite early on a bright and wintery Sunday, unsurprisingly they were inside having their breakfast. I could have stood and watched them all day, I find the Giraffe House such a tranquil place and there is plenty of viewing space.
Of course the boys would only tolerate a certain amount of standing still time. One of the things I really like about Marwell is the outside space. There is always somewhere for the boys to explore in addition to seeing the animals. Monkey decided he would try and run as fast as he could and see if he could be a Cheetah himself.
Kipper on the other hand showed off his newly developed balancing skills in the play area. I had no idea that he could balance on a wobbly bridge. I think it must have kept him entertained for at least twenty minutes while Monkey haired around the rest of the park. The Christmas experience is housed in Marwell House. We arrived fifteen minutes early and waited patiently outside. Which is where the buggy park is located, theres a also a small kiosk selling drinks and snacks. We hadn't told Monkey that he was going to meet the big man, so were pleasantly amused when he didn't even realise after seeing the landing sign….
We began our Christmas experience in the magical Winter Forest where we were treated to mulled wine, squash and biscuits. Kipper is diary intolerant so it was nice to see that they had a diary alternative for him. While sitting enjoying our surroundings we were entertained by Bell and Jingle two of Father Christmas's elves. There was also the opportunity for Monkey to check the big screen to see if he and his younger brother had made the 'nice' list. I have removed the names from the list below as there were lots of other little boys and girls who had also made the list:
Once we were fully refreshed we went through into meet Mrs Claus. All the children were invited to sit at the front and get involved in the story telling. She held all the children's interest really well as she told the story of the Nutcracker. Its probably my favourite part of the experience, the decoration was lovely and I found it all very calming and un-stressful.
Our next stop was the Elves workshop to take part in some art and crafts. The boys got the opportunity to make their own plate with ceramic markers. They were then packaged away safely into a padded envelope for us to take home and bake in the oven. There was also the opportunity to write a letter to the big man himself. Although Monkey  didn't get the chance as we were ushered into the next room.
Father Christmas was every authentic indeed and the room was lovely. The photographer wasn't intrusive and you can take your own if you want to. Although the professional photos are extremely well priced when you consider the price of other similar events. One photo costs £7, two for £10 and three for £15. The photos can be brought at the end of the session. Theres even a snow leopard to keep the kids entertained while you decide.
We had a great time, and the boys were very appreciative of the gifts which Father Christmas gave them. Kipper loved his so much that he refused to let it go and its nice that its something age appropriate and substantial. I think the price of Kipper ticket only just paid for his gift.
Things you need to know:
The experience lasts between 60 and 80 minutes – there are toilets available throughout for little ones.
The zoo is open as normal, from 10am – 4.00pm. Guests who book onto daytime Christmas sessions (10.30am, 11.15am, 12.00pm, 12.45pm, 2.00pm , 2.45pm and 3.30pm) will be able to explore the zoo as part of their ticket on the day. For guests who book onto the evening Christmas sessions, from 4.00pm, entry to the zoo is not included but they will receive a return ticket, from the elves, on arrival at the Hall to return to visit the again by the 17 March 2018.
Booking is available online on the Marwell Christmas website – time slots can be selected with live availability updates
Adults cost £25 each, a child £28 and a toddler £15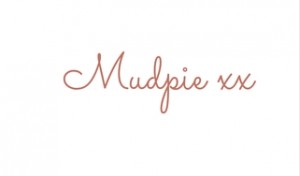 If you've liked this post please follow me on my social media channels:
Mudpie Fridays: Twitter | Instagram | Facebook | Pinterest |LinkedIn
We were given entry to Christmas at Marwell for the purpose of this review all words and opinions are my own.