Chinese New Year will fall on the 16th February in 2018 and will be the year of the dog. We are a little worried as it is apparently dog years are the most unlucky for those previously born in the year of a dog. You see Hubby was born in the year of a dog, so is now expecting an unlucky year! In our house we also have a sheep (me) a dragon (Monkey) and a monkey (Kipper). Regardless of your zodiac sign, it seemed a good excuse to get a little crafty with my last post for Bostik Bloggers in 2017. Since it is the year of the dog I have decided to make a little dog puppet.
To make you own you will need:
two toilet rolls
three brown pipe cleaners
googley eyes
brown felt
two lolly pop sticks
ribbon
scissors
white Bostik glue
black marker if you would like to add spots
Step One: Cut one of the toilet rolls in half. From the brown felt cut two ears and attach to the back of the half toilet roll with Bostik white glue. Do the same with the goggley eyes
Step Two: Cut two of the pipe cleaners in half turn one end in on itself to make a little paw. Punch four holes in the toilet role with a pair of scissors and knot the pipe cleaner on the inside to secure
Step Three: Punch another hole in the top of the toilet roll with the legs on the and the bottom of the head at the back with the ears. Secure the two together with a pipe cleaner
Step Four: Use the Bostik glue to secure the lolly pop sticks in a cross. Once dry attach a piece of ribbon at the back of the dogs bottom and another at the back of the head secure to the lolly pop sticks.
If you would like to read some of our other Bostik Blogger posts please find the links below: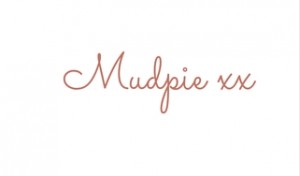 If you've liked this post please follow me on my social media channels:
Mudpie Fridays: Twitter | Instagram | Facebook | Pinterest | LinkedIn