There was a time when Hubby and I would go out on Christmas Eve, normally to a party or local pub. Needless to say we would probably wake up Christmas morning feeling a little worse for wear. Since having little people join us though our Christmas Eve's are very different. Instead of going out partying we try and take the time to relax into Christmas. We spend the afternoon getting as much prepared for Christmas Dinner as possible. Once the veggies are all done we settle down to open the boys Christmas Eve boxes.
Here are our 10 essentials for our Christmas Eve night in:
1. Christmas Jumpers
This year our Christmas Jumpers have come from Nutmeg at Morrisons. This year is the first year that they are selling matching knits for all the family and have very kindly sent us four! The boys all have matching blue reindeer jumpers and I have a black fluffy one to match. They are all part of their mini me range. The boys love theres and have already worn them loads. I like them as they wash well and its the thoughtful little things that matter, such as no itchy neck labels for kids. They are available in kids (1-14 years £10) and adult sizes (8-22/S-XXXL £12). You will be able to find yours in your local Morrisons store and all kids clothes are covered by Morrisons 200-day no quibble guarantee.
2. Films 
I normally let Monkey chose which one we are going to watch, inevitably it will be either a Disney classic or something suitably festive such as Arthur Christmas. If we choose something once the boys have gone to bed and Im allowed to pick, then it has to be Love Actually. Especially since I discovered that some of it was filmed local to us in Surrey. If you are Netflix subscribers and looking for some inspiration then have a read of Our Top 10 Netflix Christmas Must Watch Films.
3. Blankets & Scented Candles
We will snuggle up on the sofa in our jumpers to watch the film with at least two blankets. Although Hubby won't get under the blankets me and boys do! You can't beat a scented candle for helping create a Christmassy atmosphere.
4. A Real Fire
We are lucky enough to have a real fireplace which we put back into our sitting room when we renovated just before Monkey was born. You can't beat a good wood fire this time of year.
5. Hot chocolate & Marshmallows
Monkey loves hot chocolate and there is something very decadent loading it full of squirt cream and piles of marshmallows.
6. Gingerbread House & Sweet Treats
To go along with the hot chocolate its the one time of the year that the boys are allowed to have sweet treats in abundance. We try and make a gingerbread something each year. Monkey (with a little help) made this gingerbread house kit from Morrisons this year. The level of concentration was significant. Although Kipper had his eyes on the jelly sweets!
7. Festive CD
Once we have watched our film we stick on a good Christmas CD and have a little sing along. Both boys love Jingle Bells in particular. It also acts as a good back drop for playing games. I don't think you can beat a bit of Slade!
8. A Board Game
To wind down a bit and try to limit the excitement,  before we put on the new PJs out of their Christmas Eve Box we play a board game. Monkey has his favourites and especially enjoys Monopoly so I suspect we will be playing that again this year.
9. Reindeer Food
Just before bed Monkey will pop some Reindeer Food out on the wall. Its so easy to make just mix oats with glitter and leave out in big piles. We use edible glitter just incase the local wildlife also want to have a nibble.
10. Father Christmas Plate
Finally just before bed Monkey will place Father Christmas's plate by the fireplace. Normally there is a mince pie and a little tipple of Brandy left out for the big man!
So these are our Christmas Eve essentials. We may not spend out Christmas Eve partying anymore but we wouldn't change it for the world.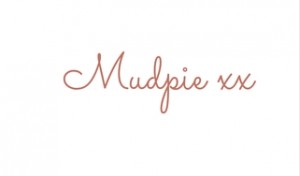 If you've liked this post please follow me on my social media channels:
Mudpie Fridays: Twitter | Instagram | Facebook | Pinterest | LinkedIn