10 Tips for a Kid Friendly New Years Eve: As soon as Christmas is over our thoughts as a family turn to the celebrations of New Years Eve. Gone are the days when we use to hop on a bus into the city to drink champagne and spend a fortune on a nice meal. Those days are long gone. Instead our celebrations tend to be at home and tend to involve the children.
I want to make it a special occasion for the boys as much as it is for us. Rather than making New Years resolutions I tend to spend the time reflecting on the previous year and what the next will bring us. It can be a time for new beginnings and I often find myself excited for the year ahead.
Here are my top 10 tips for a kid friendly New Years Eve:
Countdown a little earlier – if you are little ones are far too young to stay up then it can be fun to create your own countdown a little earlier. As part of the Netflix Stream Team I have discovered that they have these brilliant countdowns which you can access at anytime and any place, assuming you can stream of course! All you need to do is to search "Countdowns" on Netflix  from the Dec. 26th to begin the celebration. There are nine favourite characters to chose from True and The Rainbow Kingdom, Pororo, Larva, Word Party, Puffin Rock, Beat Bugs, Skylanders Academy, DreamWorks All Hail King Julien and DreamWorks Trollhunters.
Make some mocktails – watching all the adults sip fizzy drinks its only fair to create some interesting mixes for the children. Monkey is particularly keen on mixing various fruit juices together. But if you are after something more sophisticated then theres some ideas on my Pinterest board below:
Keep party games simple – if kids are going to be involved in any New Years Eve games then keep them simple and age appropriate. Such as New Years Eve bingo, pick up sticks, keeping balloons in the air, scavenger hunts, dance offs and wrapping each other in Christmas paper.
Create a New Years Eve Box – this is an extension of our Christmas Eve Box and can include lots of things to help the night flow. Its contents are really only limited by your imagination. Some things you may want to consider include glow sticks, sticker books, DVDs, sweet treats, a special pair of PJs, craft kits, balloons, party papers, streamers and hats
Sensory Play – If you have very little ones then you may want to consider putting together some sensory play to keep them entertained. Such as discovery bottles, glitter bottles, playdough or slime.
Countdown Map or Balloons – for slightly older children that are likely to at least try to stay up  until midnight then this is a great idea to keep them on track. Use a map either online or a poster and mark off those countries that celebrate New Years Eve before you. If children are a little young for this then you could so something similar with balloons. Popping one at each hour on the run up to midnight.
Write a Letter/Interview or Time Capsule – for each of the boys Birthdays I hold a Birthday Interview. You could extend this to a New Years Eve interview. Alternatively you may want to put a time capsule together including special tickets from the year, photos, memories, a newspaper, notes from all family members etc. You may find some other ideas in my First Birthday Time Capsule post.
Make a Memory Jar for the next year  – a special place to hold memories of all the things you do as a family, the achievements, special days and things the children want to remember.. such as going up to green books! Its easy to do all you need is a large kilner jar, a marker and something to write on.
New Years Eve Craft – there are a lot of ideas on the internet for New Years Eve crafts for kids from noise makers, to crackers and indoor fireworks.
Photo props and backdrops – being a big fan of Instagram, we will be making our own photo props so that I can capture some celebratory pictures of the boys. Although since they are so little it will be well before midnight. I am also hoping to be in the picture more this year and so this seems the perfect time to start! If you don't have time to make your own then you can buy some very sparkly ones on Amazon.
And finally don't forget the sparklers… I hope you have a very Happy New Year!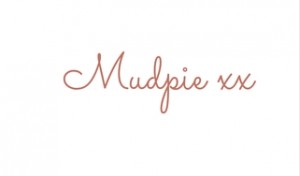 If you've liked this post please follow me on my social media channels:
Mudpie Fridays: YouTube | Twitter | Instagram | Facebook | Pinterest | LinkedIn