12 Getaways of 2017: When I went back to work in February 2016 we made the decision as a family to try and have one weekend away a month. It didn't need to be anything fancy or expensive  it could just be one night somewhere which gave us some family time. Time away from the daily grind, the housework and the washing… which indecently always seems to pile up regardless of how many washes I do each week. So where did we go?
January Cambridge: As it was his birthday Hubby had the day off so we took advantage and left straight after school, meaning we missed most of the bad traffic and arrived at the Premier Inn Cambridge City East around six. I am not going to go into the hotel as I wrote all about it my review post here. Over dinner that evening we planned what we would like to do. I had already brought a little guide book and map, since we are both insanely busy I knew we wouldn't get round to planning anything before we went. Monkey is now at the age where he has input into the days activities too. It worked well keeping him engaged over dinner and avoiding the inevitable mummy can I play with your phone question….. Read More
February Warwick: In February we visited Warwick for our monthly weekend away, while there we visited Warwick Castle and then on the second day we were a little stuck. I had visions of us wandering around the city taking in the old wobbly buildings, exploring the streets and maybe stopping for a drink or a curry. Just like we did in our 24 hours in Cambridge. However the weather had other ideas and it became apparent that it wasn't going to be an option. Of course we will have to visit again so its not all bad news. But it did leave us with two little ones to entertain, and it had to be inside and not soft play…. Read More.
March London:  I am so glad we did visit last weekend as we had a great time. The experience has left me wondering why we haven't done it before and secondly we are going to make a conscious effort to visit more often. To become tourists in our own city…. Read More
April Tregenna Castle Cornwall St Ives: Tregenna Castle is perfectly situated to explore the beautiful area of St Ives and with a number of Kiddy friendly attractions on its door step which made it the perfect spot for us. We stayed on a bed and breakfast basis, eating in their Brasserie restaurant one night. The resort has extensive facilities onsite and a number of different options including the apartments, cottages, lodges and the hotel itself. So you should be able to find something to suit all budgets and tastes….Read More
May Eurocamp Hourtin-Plage: Over May half term we were lucky enough to travel to Hourtin-Plage in France courtesy of Eurocamp. Having never holidayed in France, in a holiday parc or with Eurocamp I was unsure what to expect. When speaking to friends and work colleagues who have, they all said the same – that they had really enjoyed their holidays and we would have a great time. I guess the question is did we?… Read More 
We loved it so much that I wrote up all that we got up to while with visited… which ended up being quite a bit .. Diary Post One and Diary Post Two.
June Riverside Retreat: Riverside Cottages is located in rural Hampshire. I remember driving up to the wooden gates both excited and nervous by what lay in waiting, the gates opened automatically and I drove into a small parking area. Then it hit me it was so peaceful, I had literally come off the dual carriage way about a mile ago. Yet I found myself in the middle of the country side, a large green area in front of me, the sun shining and all of a sudden I felt at peace. I know it sounds a bit corny but I really did feel the weight lift from my shoulders….Read More
July Big Family Festival: There has been an ongoing argument in the Mudpie Fridays household revolving camping. Before getting married I use to go on an annual camping trip with the girls to a music festival. Hubby never came refusing to – apparently he doesn't do camping or outside music. Now I know for a fact the last point he does do but it has to be on his terms. Having kids has meant that I don't do those camping trips anymore, either because I was pregnant or breast feeding. But now Monkey is five and Kipper is technically a toddler (sob) I thought it would be a good idea if we gave camping a go. No matter how much begging I did I still got the same answer – NO l don't camp. Now don't get me wrong I never give up so I suspect at some point I will get my way… eventually….Read More
August Oxford:  For August we went to Oxford. Having friends that use to live near Oxford we know the surrounding area  reasonably well but we don't know the city very well at all. I was looking forward to exploring but the weather soon put pay to that. In fact we got completely drenched in less than five minutes of getting out the car. The heavens literally opened and we could not find any shelter. So when we turned up at the Story Museum we looked like drowned rats…. Read More. We were also lucky enough to visit Oxford Castle Unlocked
September Tuscany with James Villa Holidays: Hubby and I will always hold Italy close in our hearts. Our love affair started when we spent our honeymoon driving around Northern Italy, starting in Venice we worked our way through Tuscany and Umbria before finishing in Rome. Eight years later with two children in tow we decided to try something different for our Summer holiday. Having discovered last year that we really are not packaged holiday people we decided to try out a villa holiday instead. At the end of August we travelled to Tuscany Italy, staying twenty minutes from Volterra with James Villa Holidays in a villa called Poggio Alla Palla. Which translates to I head towards the ball…. Read More 
October Cheddar Gorge & Rockley Park Haven: We were lucky enough to visit two places in October. The first was Cheddar Gorge with Land Rover. Last weekend we asked to take the new Land Rover Discovery on a family adventure as part of their new campaign 'The Discovery Adventures'. It really struck a cord with me as its all about discovering the great British outdoors in all its beauty. As part of the campaign they have launched a series of immersive adventure podcasts narrated by our handpicked celebrities, each based around a specific UK location such as Cheddar Gorge, Mother Shipton's Cave, Savernake Forest, Dartmoor and more… Read More 
A couple of weekends ago we were invited down to Rockley Park in Poole Dorset by Haven to experience a family getaway. Since going back to work at the beginning of this year after finishing my last ever stint of maternity leave family time is so important to me. I am always looking for new things we can do together as a family and also we try to spend a weekend away a month. When I am looking for a break in the UK be it for a weekend, a week or longer there are a few things which I look for. I am after a location near to the beach, somewhere that allows us to get outside and enjoy the outdoors and a good base to explore the local area. Ideally I would opt for self catering to give us as much flexibility as possible but with a pub or good restaurant nearby for those days when we can't be bothered. On paper it sounded like Rockley Park ticked all these boxes for us. So what did we think?…. Read More
November London & Port Lympne: Again we were lucky to visit two places in Novemeber, first a stay in London with Park Plaza County Hall. So as part of our half term adventures we planned an overnight stay in London with Park Plaza County Hall. The hotel is the perfect location for both the London Sea Life Centre and Sherk Adventures both of which we wanted to experience. It's also about a half an hour walk from London Victoria. When travelling with the boys I try to avoid the London Underground as much as possible because of grappling with a buggy… Read More
At the end of half term we were invited to spend the weekend with Panasonic at Port Lympne Wild Animal Park in Kent for the ultimate glamping experience. We had such a brilliant weekend and its something that will stay with us for a long time. Our weekend started in the hotel itself with an introduction to Panasonic by the Naked Nutritionist. Since it was very close to Halloween the boys dressed up for a little party as we learnt all about how to get more vegetables into our family meals…. Read More
December – Oxford & Legoland: We travelled up to Oxford specifically to review a Christmas event. There seems to be a new craze spreading across the country when it comes to festive days… or rather evenings out…festive light trails. There is something magical about wrapping up warm and heading out into the dark evening. Made all more special by beautifully lit up gardens and buildings. We were invited to Blenheim Palace to experience their 'Christmas at Blenheim'. Its only the second year they have run such an event and I can see why it proved so popular first time round. We had a magical evening out…Read More.
December also saw us take our annual trip to Legoland with some friends to meet the big man himself.
We have been so lucky to have manage to go away each month in 2017. I didn't think we would make it at all. Naturally I am looking forward to our 2018 adventures which include Eagle Brae, Windsor, Centre Paris, Milton Keynes and The French Rivera. I am also working on a number of other exciting getaways which I hope to be sharing with you soon.
If you can I would suggest trying the same thing, remember it doesn't need to be expensive, £12 a night on a camping site will still give you that time together as a family which is what it is all about.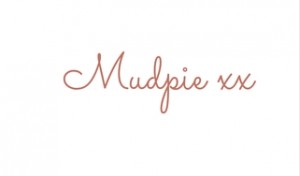 If you've liked this post please follow me on my social media channels:
Mudpie Fridays: Twitter | Instagram | Facebook | Pinterest |LinkedIn
Some of the getaways and attractions mentioned in this post were provided in return for an honest review. Some we paid for ourselves.