Transformers: The Last Knight Turbo Changer Review: We have been going a bit mad over all things transformers over the last few months, having tried out both The Last Night Mega 1 Step Changer Dragonstorm and The Last Night Radio Control Autobot Sqweeks recently. So when we were sent two Turbo Changer figures to review, Monkey was very excited to get them to 'transform'. We received both Bubblebee and Optimus Prime each of which stand around eight inches tall.
The best thing about the figures is that they are so simple to transform between robot and vehicle. In two simple steps. A long cry from the more complicated toys which I can remember my brother having when we were little. They would take an age to transform, whereas the turbo changers as so simple.
Bubblebee switches from robot to Chevrolet Camaro vehicle and Optimus Prime to truck mode in 2 exciting steps. Flip both the Knight's helmet over the figure's head in robot mode to activate Knight armour. Bumblebee is a courageous Autobot scout who bravely faces any foe that threatens his human friends. With cade Yeager and his Autobot allies, he will fearlessly charge into battle when the Decepticons attack.Optimus Prime fights for the freedom of all sentient beings. Now he must travel to deep space on a quest that will put him to the ultimate test. Join the mission and imagine battling treacherous forces with the legendary Autobot leader.
Monkey really enjoys playing with the figures and can easily change them between robot and vehicle. Which saves the constant…mum….
Things we love:
Its the good quality that we expect from Hasbro. There is a lot of detail in the robots themselves specifically from the movie itself.
They are lightweight and not bulky which means they cam be manipulated easily by little hands.
There is lots of option for imaginative play
If your little one is transformer mad then you may want to look at the Hasbro Transformers Website which includes a number of games as well as other great activities.
Each Turbo Changer retails at £24.99 and can be brought from all good toy stores. I have two of the one step changers to giveaway. These are slightly smaller each measuring around five inches. They convert in one simple step and each have an RRP of £12.99. I have a Bubblebee and a Megatron to giveaway. To enter please use the Gleam application below and note the T&Cs:
1Step Transformers Turbo Changers

Competition is open to residents of the UK aged 18
There is no cash alternative offered
The winner will be drawn at random and will receive both the Bumblebee and Megatron one step turbo changers
The giveaway will close on the 28th January
The Winner will be asked to provide an email address and full postal address
I have some other giveaways running at the moment so please check them out in the Blog Giveaways Page above.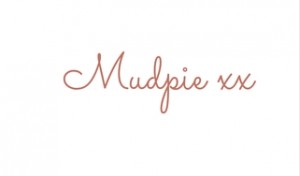 If you've liked this post please follow me on my social media channels:
Mudpie Fridays: Twitter | Instagram | Facebook | Pinterest |LinkedIn
We were given the Two Step Turbo Changers for the purpose of this review all opinions are our own.