Review: iRobot Roomba 980: Its not often we get asked to review a household item that makes a fundamental difference to the way which we operate as a family. Yet to my surprise the iRobot Roomba 980 has done just that. If I am honest I was a little sceptical about whether it would do a 'proper job'. Yet since I was so poorly over Christmas because of contracting the flu I didn't really have a lot of choice other than to let it get on with it. With two young boys if I hadn't  I would have had guests turning up to all manner of mess. I should also warn you that I have developed some affection towards our vacuum which we refer to as 'he'. I had not noticed this until I played back the video (link at the bottom of this post)….
Firstly its so simple to set up, you literally take it out of the box and put its on its docking station to charge. There are two plugs included in the box a UK one and two pin plug. A simple cable attaches to the back of the docking station to allow you to plug it in. Once Roomba has charged you turn it over and remove the yellow plastic to allow it to work. Then you press the clean button! Simple.
In the box you get an A5 size card which has all the quick start instructions on it. There is also an instruction manual which gives you more detail around when to clean the brushes, filters, and how often it needs to be emptied. I did chuckle when it said it would only need to be emptied every other week. So far in the week or so we have been using it we have emptied three times! Which goes to show the sheer amount of dust it has been pulling out of our carpet…. honestly we did clean before we had Roomba!
Once he was off and running I downloaded the app and set up the wifi. By doing this it means I operate the vacuum from anywhere. The app allows me to press the clean button and off he will go. I can also instruct the cleaning to finish and for Roomba to go back to his docking station. The app will alert me to when it needs emptying or if there are any problems. Yet the thing which I think will make the most difference is the fact that I can set up an automatic cleaning schedule. I can pinpoint the days of the week/times that I want the vacuum to run and it will just do it! Now how amazing is that?
Uses?
Coming down to the morning after the night before and all the crumbs have been vacuumed away…OMG!
I get an unexpected text that a family member or friend is popping over for a cuppa and I want to give the illusion of trying to live in the show home but don't have time to vacuum and do the washing up?
Kipper loves to leave a trail of dinner … feeding a toddler – lovely. Roomba will pick up all dried food, no more dustpan and brush, free from aching back and knees!
Those tumble dust balls that tend to get stuck under the kitchen table are no more since Roomba is small enough to fit under the table and through the chair legs
Under the sofa, sorry I just don't have that much time. I can not tell you the last time we pulled them out … but I no longer need to worry about that now (and probably why he's been emptied three times already)
Do I need to go on?
Unfortunately we have a stair gate in-between our kitchen and lounge at the moment so it can not move between these two rooms on its own. Yet it navigates the upstairs easily and can identify where the edge of the stairs are by a sensor. If you wanted to effectively rope off an area from Roomba, in the box there are two battery powered sensors which can do just this. For example I wouldn't want him going near our cats water bowl.  The sensors allow me to set up a Roomba free area around it.
We have tried it on laminated, thick wool carpet, a shaggy rug, slate floor and our fitted doormat which takes up half our hall. I left him running while I went to do the school run and I came home to a clean entrance way, no half mushed up leaves scattered in the mat or  up to the bottoms of the stairs. Nope instead they were all eaten by Roomba. There is an automatic boost feature for carpets to increase the power and get as much dirt out as possible.
Its incredibly good at getting into corners and along edges which really impresses me. Neither Hubby or I really thought it would manage it. Yet he has. The reason being is that Roomba will map out the room and learn where everything is. Then using the side brush he sweeps everything into its path. What you don't see happening as he moves around the house is the 3-Stage Cleaning System, which uses a combination of agitation, brushing and suction with AeroForce to get 10x the power. When fully charged he has 120 minute run programme, which is more than enough to do all of our downstairs and probably upstairs too. If it wasn't then he would go back to the docking station recharge and carry on where he left off! How clever is that?
Because its so easy I have found myself turning him on mosts days and letting him do his stuff. This has got to be good for us as a family since Monkey has eczema and Kipper has asthma, so removal of all dust out of the carpets really should be at the top of our cleaning list. This is helped by the fact that Roomba comes with an AeroForce High-Efficiency Filter that captures 99% of allergens, pollen and particles as small as 10 microns.
Roomba has fundamentally changed how we will vacuum in our house. I can only see us using our traditional vacuum  for the stairs and for the attachments to reach the top of doors etc. Other than that Roomba will take over. Its a job off our to do list and for that I am so grateful.
I love it so much I even got in front of the camera to tell you all about it below:
Now I just need to teach it to pick up the toys….
You can find out everything you need to know and buy your own on the UK iRobot Website, it retails at £899.99. Which I appreciate is a lot for a hoover. But this isn't just any vacuum it gives me back time that I would have otherwise lost. Its saves me the mummy guilt of not managing to fit in the vacuuming and gives me confidence that we are eliminating as may allergens as possible. Now I have tried it. Now I see the benefits. I would pay this without question.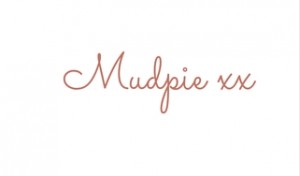 If you've liked this post please follow me on my social media channels:
Mudpie Fridays: YouTube | Twitter | Instagram | Facebook | Pinterest | LinkedIn
We were given a iRobot Roomba 980 for the purpose of this review. All words and opinions are my own. We really did love this!!