'You are the bows from which your children as living arrows are sent forth"
After a bit of a disastrous week in-between Christmas and New Year the last couple of days before Monkey going back to school was all about getting out of the house. Despite still feeling pretty rotten I wanted to try and salvage some of the time we had together. Monkey had asked if he could go to Kidzania and save some more money for his bank account! We were fortunate enough to review the attraction back in the Summer. He loved it so much that we brought an annual pass, which if you can get to easily is great value because it also means you get free entry as adult (five times).
Monkey is five and half now and he's started to go off having his photo taken. He's also old enough to understand that some of his pictures are going online. So over Christmas we discussed if he's still okay with this. I suspect at somepoint he will ask that it stops and I want to make sure he feels in control. He said he wanted to think about it. Being ill has meant Ive taken a lot less photos this Christmas than ever before. I think he's quite enjoyed the fact that he hasn't been asked to pose regularly. But when I tapped on the glass to see if I could catch him doing one of his favourite activities he got into pose all by himself. Not only that I got an actual smile. Lesson learnt. Less is more when it comes to Monkey and photos. It was lovely just spending some time the two of us, although were both totally shattered at the end of it. Although we still have the full blown conversations about random stuff all the way home in the car!
This weeks photo of Kipper was when we visited our favourite local attraction – Fishers Farm. Normally we go for Monkey as he loves it so much, although he likes to spend his time outside. Which has meant the fact they have added a whole new inside area for the younger people has totally escaped me. He was in his element exploring. Especially enjoying climbing on various wooden structures and balancing along a raised footpath. I can see us spending more time there in the coming months as Kipper gets more and more physical.
Have a good week everyone x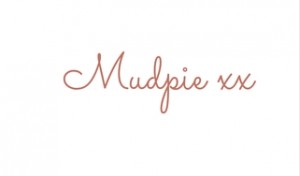 If you've liked this post please follow me on my social media channels:
Mudpie Fridays: YouTube | Twitter | Instagram | Facebook | Pinterest | LinkedIn
Linking up to #LivingArrows