I don't think I know a single person who is not striving to find that elusive work life balance. Even before having the boys working long corporate hours I was constantly questioning whether I was doing the right thing. Don't get me wrong its not that I was under any pressure to work them. Its the sort of person I am. Constantly striving for the next rung on the ladder, the next big account, the next step up. Its my nature, my need to achieve, its just the way I'm made. Having the boys hasn't changed that and actually accepting these things about myself has made it slightly easier. The boys will always always come first but it doesn't fundamentally change me as a person or my career goals. But what it does do it lead me to question and double check myself constantly. Which I then go on to beat myself up for….. mummy guilt!
Theres no arguing that having the boys has lead to some emotional ramblings about this very heart felt topic – Dear Pregnant Career Girl being one. I guess the question is, is it really possible to have it all? Not only content with the corporate career girl hat, I decided in 2017 to make Mudpie Fridays into a limited company. I spend my corporate life helping small businesses achieve their goals. So I figured I should use that skill set to see how far I can take Mudpie Fridays. Having been up and running now for just over six months I am amazed by everything that the blogs achieved and I have some pretty big plans to where I want to take the brand. The question is can I fit it all in? Did I also mention that I volunteer as a parent governor for the local infant school?
In the long nights of a newborn and the early morning wake ups of a toddler I have come to the conclusion that I can. Theres no rocket science behind it. Just a simple belief that its possible. I lost a dear friend to cancer when Monkey was 17 months old. It taught me a hugely valuable life lesson … an obvious one. Yet until that point I hadn't felt mortality. I don't ever want to wake up and think what if I…
I often get asked how I manage to fit it all in, other than the simple belief there are some other things I have learnt in my journey so far.
Accept that sometimes you are going to drop a ball – do not beat yourself up about it, accept it and move on
Take help when its offered, be that the school run or tea at Nannies, or business advice from someone who has done it
Find ways to be more efficient with yout time. For example a lot of my blog posts are written in the car while Hubby drives. When I am at work corporately I am at work. I don't get distracted as I have a finate number of hours to fit the work I need to get done into.
I try to schedule in quality time with Hubby as I work most (all) evenings
There will be stressful days but fundamentally make sure you are still enjoying it. If you don't stop it. Change it. Have a break.
Be clear on the reasons why you are doing it. If there is no reason. Don't do it.
Build a network of like minded mums, for emotional support and reassurance when you do have that wobble. As it is inevitable and it will come and hopefully disappear as quickly as it arrives. If it doesn't they will help you work through it, as they understand it. And the the boots on the other foot? Helping them can be just an empowering as helping yourself
Remind yourself that trying is better than not trying – remain flexible, adapt.
Strive for small incremental 1% improvements in everything you do.
Sleep!!!
Don't get me wrong there is still a lot I need to learn – how to take better selfies for one! But realising that its a journey and that I can only do what I can do has helped take the pressure off. The pressure I put on myself I hasten to add!
I know in the coming months I will need to make decisions, the balance will shift. I know at some point I may need to give something up. But until that point comes I will continue on this rollercoaster and enjoy every minute of it. I have also recently been shortlisted for the Working Parent Blogger of the Year Award by Mum and Working. I am honoured to be included alongside some truly amazing blogs and some huge brand names. Its a 'voted for' category, if you would like to vote for Mudpie Fridays then you can do so here. Voting is open until 5th February. Your vote would be very gratefully received, being shortlisted has made me realise just how far I have come in the almost three years I have been writing. A little private pat on the back. If I am honest I am not really expecting to make the finalist list…. but every girl can dream and believe… right?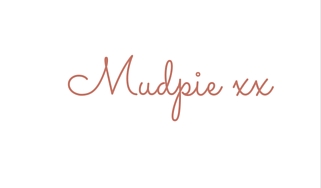 If you've liked this post please follow me on my social media channels:
Mudpie Fridays: Twitter | Instagram | Facebook | Pinterest |LinkedIn