In 2018 I have decided to regularly write a #LittleLoves post where I talk about the things we have been doing in the last week or so. A place to share whats been important to us a family or to me as a mum. This week its a little more about me too as I start to work through my 40 before 40 list:
Read
So confession time here… I don't read much. In fact I could not tell you the last time I actually read a fiction book. Although this is something I would like to change in 2018 I can't see it happening anytime soon, not with my current workload. Although when we visited the Highlands I did get a chance to catch up on the inflight magazines. I also picked up a travel magazine at the local supermarket as I am also looking for inspiration for our travel bucket list which I am hoping to write soon. I feel like there is a theme here… dreaming of sun, sea and sangria perhaps?
Watch
Right so time for confession number two… I missed out on Friends last time round. Yes despite being a child of the 80s (just about) Friends pretty much passed me by – shock, horror… I would just like to apologise for all those Friends fans shaking their heads in disgust. I watched the odd episode of course and the ones where Rachel and Ross where on/off, Monica announced her pregnancy and something about a ginger cat? But I haven't watched it from the start. Something which I am rectifying thanks to Netflix, being part of their Stream Team has meant Ive been lucky enough to have Friends at my finger tips. I am hoping to understand why it has become such a cult classic to my generation.
Heard
I am trying to become more effective all time especially when it comes to work life balance. I wrote a little post all about the things I heave learnt to date. I spend a lot of time in the car so I have decided to start listening to POD casts. Although I am only stating out on my journey and would like to build a POD cast subscription list at some point. This week I have been listening to some episodes from Darren Rowse – Problogger Podcast. He's done a lot so you need to flick through to find the ones most relevant to you. I want to write more evergreen content in 2018 so I started with 209: 7 Types of evergreen content for your blog. Its just over thirty minutes long.
Made
Monkey has a school project over the half term holidays so we have been putting the finishing touches to his snake. He could choose any animal which he wanted to do his project on. I was expecting an elephant which he normally cites as his favourite. But for some reason he decided on a snake. Which has subsequently lead him to want a snake of his own.. I suppose its more practical than an elephant? Parenthood does silly things to you I'm sure of it, as I never thought I would agree to such a pet. Yet somehow I have done just that! Eek.
Wore
I was lucky enough to be sent a gorgeous new watch from Charles Conrad , I opted for their Black & Gold Mesh Watch. Its stainless steel with black plating. It has a beautifully sharp black analogue display with gold details, which really stands out. The watch face is quite large at 40mm but I really like it. The strap is 19cm long and has a deployment clasp which can be a little fiddly to alter to size. But it does mean that it will fit all wrist sizes. I am really taken with this watch, its classic and stylish. Yet the best thing about Charle Conrad is that if my mood changes and I want to move away from the mesh strap I can simply buy an alternative strap. They have lots to choose from so there is bound to be something that takes your fancy or matches the look you are trying to achieve.
And Lastly…
As part of our retreat to Eagle Brae I arranged for us all to have a new toy to try out. The GripTight PRO Video GP Stand from Joby which I must say I am very impressed with. Not having a tripod for my phone before I have suddenly realised how much easier live streaming and video is with one! I particularly like the gorillia-pod as it can be set up in both landscape and portrait mode. With its flexible legs it can be put pretty much anywhere too. I have traditionally used my camera for video but I upgraded to a new iPhone X just before we went away. Over time I can see me using the photo and video functions more and more on the phone since the portrait mode is amazing. Although I am still getting use to not having a home button.
What are your #LittleLoves this week?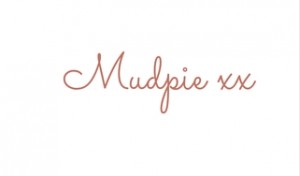 If you've liked this post please follow me on my social media channels:
Mudpie Fridays: YouTube | Twitter | Instagram | Facebook | Pinterest | LinkedIn
Linking up with coffee work sleep repeat.