Normally my Ordinary Moments posts revolves around the boys and I am sure I will revert to normal behaviour for my next one. But this one I want to remind myself of a fab time with some lovely ladies. I was lucky enough to visit Scotland with some other bloggers on a press trip at the beginning of the week. Although there will be a full review post and video coming in the next week or so I want to remember the other side of the trip.
Mudpie Fridays will be three years old in March. I remember when I started writing that everyone use to go on about finding your tribe. I didn't really get it. Although I could see the evidence of little groups of bloggers that had become friends. I couldn't really fathom how they had done it. How do a remote group of people become friends… how do they start the conversation in the first place? And whats all this rubbish about a tribe?
"The term tribe or digital tribe[1] is used as a slang term for an unofficial community of people who share a common interest, and usually who are loosely affiliated with each other through social media or other Internet mechanisms. The term is related to "tribe", which traditionally refers to people closely associated in both geography and genealogy.[2] Nowadays, it looks more like a virtual community or a personal network and it is often called global digital tribe." Wikipedia
Well for me it just happened! And I am very blessed indeed to be able to call the ladies that I travelled with friends. Ladies who I bounce ideas off of, chat through problems and offer mutual support. When they need it and when I need it. When I started writing I wasn't looking for a new friendship group but they have found me. Its so good to spend time as Clare and not just mummy. Life can get pretty hectic when you have children, a job and a business. As we are all in the same boat there is no pressure to keep in constant contact. It could be that we won't physically see each other again as a group until a blog conference or our next press trip. Although our love of writing brings us together our friendship is more than that and I look forward to meeting up with them all in the coming weeks and months.
If you are reading this as new blogger and want to find a tribe, then start by reaching out. Try commenting on others posts and social media, attend meet ups and join discussional Facebook groups. You will know when you find your tribe or rather when they find you.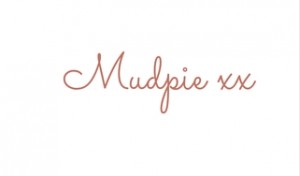 If you've liked this post please follow me on my social media channels:
Mudpie Fridays: YouTube | Twitter | Instagram | Facebook | Pinterest | LinkedIn
Linking up with What The Redhead Said