The Importance of Free Play: We are big fans of play here at Mudpie Fridays. In fact its probably one of the reasons I started writing here in the first place. The first ever post I wrote was all about setting up a dinosaur small world play in a tuff spot. Although its a little cringe worthy on the writing front I still stand for all its messages. That play should be fun and give the child the chance to explore and make their own decisions. I had no idea that the sort of play we enjoy here is actually termed Free Play.
So what is free play?
Play England defines Free Play as "…children choosing what they want to do, how they want to do it and when they want to stop and try something else. Free Play has no external goals set by adults and has no adult imposed curriculum. Although adults usually provide the space and resources for Free Play and might be involved, the child takes the lead and the adults respond to cues from the child."
As a toddler Monkey would have access to all sorts of treasure baskets and play materials. He would move from one thing to another with very little interaction from me. I would sit and watch and help him when he wanted it. We specifically chose a childcare provider that supported this type of play and learning through practicing Reggio Emilia. Yet as he has grown and started school he now chooses to turn to the TV and play on his tablet for entertainment. Sometimes I am too busy to realise that he no longer plays as much as he use to, preferring technology interventions to fill his boredom.
I know we are not alone, yet we started out on the play journey so well! Which is why the Petits Filous Play Free Campaign could not have come at a better moment. Launching today the campaign highlights the child development benefits of Free Play and how children learn through Free Play. A very timely reminder for me!
Play helps children to learn things that can not be taught
If you think of the types of play we use to engage in as kids then tended to be outside building camps, forts and tree houses. As a child I would disappear to play over the fields for most of the day with the little friends I had in my street. Thats not something that really seems to happen now. Activities are a lot more structured and kids are not allowed to roam for fear of the worst happening. Although as a parent I acknowledge this, it doesn't mean that the play I use to get up to can't be adapted for Monkey and Kipper. To make it a safer version for the next generation. Monkey could still build forts and dens in the garden or even in the living room. Kipper could still enjoy a mud kitchen and getting filthy. They could still have all the learning experiences I did as child.
One thing is for sure, while they are out adventuring and taking part in Free Play its important the children get everything they need to ensure they are developing correctly. Petits Filous provides Monkey with the goodness of calcium and vitamin D, for healthy bones*. I didn't realise that children can not make calcium so its important that they get it through their diet. The easiest way to do this is to ensure they get three portions of calcium a day. Although yogurts and fromage frais contain calcium not all have vitamin D. Petits Filous are fortified with vitamin D which means they now contain 50% of the recommend daily allowance of vitamin D. You can learn more about the nutritional benefits of Petits Filous at petitsfilous.co.uk.
Monkey has always loved Petits Filous and it makes the perfect snack for Free Play at home or away. Since they have Petits Filous pouches which are ideal for when we are out and about as they don't need a spoon and can be kept out of the fridge  for five hours! There are also the Petits Filous little pots which are great for at home and just the right size for Monkey. Not only does Monkey enjoy them but a recent Change4Life campaign launched by Public Heath England recommends Petits Filous with less than 100 calories per serving as a healthy snack for kids!**
Petits Filous Play Free campaign Campaign image.jpg

I am sure the Petits Filous Campaign will help me to put Free Play back on our agenda and reduce some of the screen time. In the coming weeks I will be discussing our own free play experiences with parenting expert Anita Cleare. I look forward to sharing these with you here on Mudpie Fridays, so please do bookmark this post and come back in a couple of weeks to find out how we got on.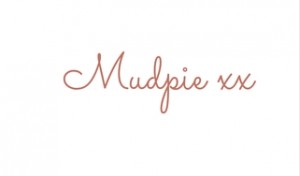 If you've liked this post please follow me on my social media channels:
Mudpie Fridays: Twitter | Instagram | Facebook | Pinterest | LinkedIn
I am working with Petit Filous and Britmums promoting the #PetitsFilousPlayFree campaign about the importance of free play.
*EU Authorised Claim: 'Calcium and vitamin D are needed for normal growth and development of bone in children'
***on specific variants: Petits Filous Strawberry & Raspberry Fromage Frais 6 x 47g, Petits Filous Strawberry & Apricot Fromage Frais 6 x 47g, Petits Filous Strawberry & Banana Fromage Frais 6 x 47g, Petits Filous Strawberry Fromage Frais 6 x 47g,Petits Filous Strawberry & Raspberry Fromage Frais 4 x 85g, Petits Filous Strawberry & Apricot Fromage Frais 4 x 85g,My First Petits Filous 6 x 47g, Petits Filous Magic Squares Strawberry & Vanilla 4 x 80g, Petits Filous Magic Squares Raspberry & Vanilla 4 x 80g, Petits Filous Strawberry Pouch 1 x 70g, Petits Filous Raspberry Pouch 1 x 70g,Petits Filous Strawberry & Raspberry Yoghurt 4 x 100g