Living Arrows 03/53 {2018}
'You are the bows from which your children as living arrows are sent forth"
It was pointed out last week that there actually 53 Mondays in 2018. So if you are wondering why I have added an extra week, it actually all to do with an extra Monday and I haven't forgotten how many weeks make up a year!
This weeks photos were taken when we visited Bodium Castle. Its been on our list for a while. Featuring both on our 12 National Trust Places to visit in 2018 and our new family challenge, Our A – Z of Castles. I am sure I will be writing about it in the coming weeks. But for now I am sharing these three photos. The first taken of Kipper was taken with my new phone. Hubby had disappeared off up the stairs with Monkey and taken the camera with him. Its an iPhone X and I have been trying out the new portrait mode. The phone took this one all by itself. I haven't applied any filter or anything. I love his face in it. So mischievous. His character is really starting to develop and I can see him being trouble in the years ahead!
Monkey was fascinated as soon as he saw the castle. Its exactly how I imagined castles to look when I was a child which I think is why he was so excited. What this photo doesn't tell you is the excitement in his voice as he waived the ducks away so he could run down the wooden bridge. When not a lot excites him (at the moment I think its just a phase) its lovely to hear it in his voice and to watch his face as it fills with it.
Of course had to include a photo of both of them together. I think Monkey was more up for this joint photo than Kipper (for a change). Who actually just wanted to sit on the chair on his own, mimicking his big brother.
Have a good week everyone x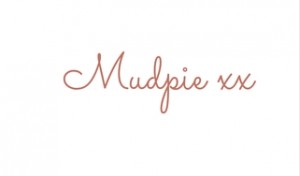 If you've liked this post please follow me on my social media channels:
Mudpie Fridays: YouTube | Twitter | Instagram | Facebook | Pinterest | LinkedIn
Linking up to #LivingArrows