Paddington Trunki Review: As Kipper gets older we are hoping to travel more and more. We already have trips planned to France and Portugal this year. Since Kipper turns two in May we will be able to have carry on hand luggage for him. Monkey has had a Trunki for sometime and he absolutely loves it. Taking it everywhere with him even when staying with grandparents overnight. Its his little suitcase of choice and he always asks to take it. Its really grown with us. We first used our Trunki when we took Monkey to Canada. He had only just turned three, an eight hour flight I thought we were mad! You can read all about it in my post Flying Transatlantic with a 3 year old. It actually went quite well and was in part to the fact that Monkey loved his ride on suitcase and was happy to be pulled around the airport.
Awww didn't he look diddy! So when Trunki got in touch and asked if we could like one for Kipper I of course said yes. We chose a Paddington Bear Trunki priced at £44.99. Kipper loved it on sight, climbing on and wanting to ride it around the kitchen.
The reasons we love Trunki so much:
The boys have both fallen in love with their characters on first sight
Its a good size which is large enough to put in all the essentials for an overnight stay or a trip on a plane. Yet its also deemed as hand luggage.
Perfect for being pulled around the airport or down the street for that matter. Now Monkey is that much bigger he can pull round Kipper on his own. Both boys think this is brilliant. The strap is adjustable so it means we can shorten it for Monkey.
Its a good place to sit and stops the I'm tired or 'up up'
They are fun!
Each Trunki comes with a 5 year guarantee
Delivery is fast and free, they also ship internationally (prices vary)
The price is very reasonable at £44.99 when you consider the price of other children's suitcases
There are 21 cute deigns to choose from as well as the ability to design your own!
Each Trunki has these great features:
Kipper was so taken with his Paddington Trunki that he was trying to work out how to take it apart (yes thats his favourite pass time at the moment!).
The lovely people at Trunki have given my readers a chance to win their own Paddington Trunki. To enter please use the Gleam application below and note the T&Cs:
Paddington Trunki worth £44.99

Competition is open to residents of the UK aged 18
There is no cash alternative offered
The winner will be drawn at random and will receive a Paddington Trunki
The giveaway will close on the 18th Feb
The Winner will be asked to provide an email address and full postal address
I have some other giveaways running at the moment so please check them out in the Blog Giveaways Page above.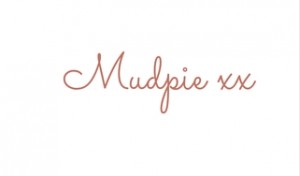 If you've liked this post please follow me on my social media channels:
Mudpie Fridays: Twitter | Instagram | Facebook | Pinterest | LinkedIn