Something strange happened the other morning. For some reason I completely forgot that I am a mother to an almost 20 month old. The fact that Kipper is fast heading into the terrible twos. He throws a strop better than me. Imagine the whole throw on the floor, head on hands, the only thing which is missing is the arms and legs going too. But I don't think it will be long until that becomes part of it I'm sure. So I am not really sure what I was thinking when I decided to do the school run without a buggy.
We don't live close to Monkey's school so I always drive, park and then walk. The walk it only about ten minutes if that but with a toddler I forgot just how long that 10 minutes can be. Monkey was already out of his buggy by this age. He just wanted to walk. Kipper wants to walk but not very far. As I discovered. Although he surprisingly found more energy when we entered the playground and he found a little plastic slide. It belongs to the onsite nursery.
Of course once he was in he wouldn't come out and I couldn't fit in to get him! Despite walking off I couldn't get him to leave the safety of the little house attached. I ended up hiding round the corner waiting for him to make a move. All the doors to classrooms had shut by this time and I am sure people wondered what I was up to. He of course thought it was hilarious. Even when he did decide it maybe time to come and find me, as soon as he saw me (round the corner!) he tried to hot foot it back to safety. Little monkey! Needless to say Ive not had that momentary lapse of sanity again.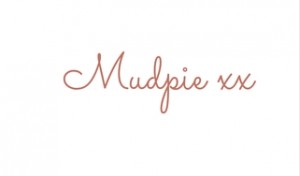 If you've liked this post please follow me on my social media channels:
Mudpie Fridays: YouTube | Twitter | Instagram | Facebook | Pinterest | LinkedIn
Linking up with What The Redhead Said