Finding the right Bedtime Routine: Kipper is now twenty months old and I feel that we have finally managed to get a good routine in place for bedtime. In other words he doesn't spend any of his sleeping hours in our double bed, although he still tends to come in for a cuddle in the morning. If you are regular readers of Mudpie Fridays you will known that its taken us a while. I will never really understand why it has taken a lot longer than it did with Monkey. I can only surmise it is down to the individual character of the child as we did everything the same.
So what does our routine look like? Well I think Kippers bedtime has definitely been impacted by having an older sibling. The moment we stopped trying to do bedtime at the same time it really helped. It also helped Monkey who has started to insist that you sit with him until he fell asleep. Our old routine would mean Hubby and I wouldn't sit down to eat until around 9pm each evening. Something had to change. We have tried a few variations but our new routine has been working for the last six weeks. I take Kipper up at half an hour before Monkey, we get ready for bed and have a short story. Then its time for me to pop him in his sleeping bag, turn off the main light and put our lumie light on, before giving him his bottle. We still use a slow flow teet on his one and only bottle of the day. I give him a kiss, make sure he can find his dummy, tell him I love him and leave the room. He now settles himself and very rarely stirs. We don't bath the boys every night to protect their skin since Monkey use to have bad eczema. When we do they tend to have baths together. The only difference in our routine is the Monkey will pop downstairs for half an hour after his bath while Kipper settles down for the night.
Bedtime routines that work for one child may not work for another. Just like other parenting decisions bedtime is a personal one. With that in mind I have asked some other parents to share theirs:
I am sure as the boys get older our bedtime routines will adapt again, just as Louise's has – "We used to do a bath and story before bed every night, now they're a bit older they often shower in the morning so now it's upstairs to do teeth, into pjs and then a little bit of reading in bed on their own before they go to sleep. It's funny how you adapt as things like school and homework take over your evenings!"
Whats your top tip for bedtime routines? I would love to hear in the comments below.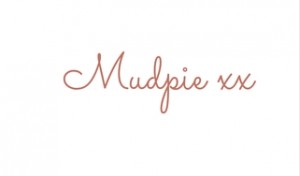 If you've liked this post please follow me on my social media channels:
Mudpie Fridays: Twitter | Instagram | Facebook | Pinterest | LinkedIn
This is a collaborative post.