Kazoops Toy Giveaway: We have long been fans of Kazoops in fact we were invited to the first ever showing back in June 2016. In case you haven't come across the Kazoops before it is the creation of children's TV producers Cheeky Little Media, the team behind the show have a dream… to change the way children view the world. The main characters of the series are a six year old boy called Monty and Jimmy Jones the family pet pig.
I must admit as a parent I like the ethos behind the show:
"….[Kazoops] In it we are keep to show children from an early age that its okay to question things and not take the world around them at face value. We want to inspire kids imaginations and foster the courage to thinks and see things differently"

Executive Producer – Patrick Egerton
As with many TV series there is now an accompanying toy range. TOMY have just launched five plush characters, including a ten inch Jimmy Jones which actually snorts when you squeeze him. The other characters measure eight inches and include Monty and his imaginary friends – Lily the alien, Otis the warthog and Suzy the dinosaur.
Monkey is quite taken with them especially Jimmy Jones who has quickly become a firm favourite. I can understand why as hes very soft. The fact hes also very round makes him very huggable and he cant resit making him snort. You can currently buy Jimmy Jones on Amazon for £29.99 and the other characters for £12.99 each. Alternatively you can enter our giveaway below to win the entire range worth £82. To enter please use the gleam application below and note the T&Cs.
Win the entire TOMYs Kazoops Plush Toy Range

Competition is open to residents of the UK aged 18
There is no cash alternative offered
The winner will be drawn at random through the Gleam application and will receive a the entire range of the Kazoops plush toys as picture above.
The giveaway will close on the 25th February at midnight
The Winner will be asked to provide an email address and full postal address
The prize will be fulfilled directly by Mason WIlliams PR after completion of the giveaway, Mudpie Fridays will not be held responsible for prizes getting lost or damaged in transit.
I have some other giveaways running at the moment so please check them out in the Blog Giveaways Page above.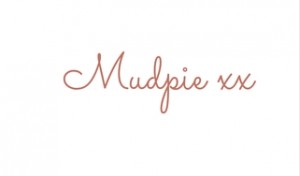 If you've liked this post please follow me on my social media channels:
Mudpie Fridays: Twitter | Instagram | Facebook | Pinterest | LinkedIn