I am always worried as a second child that Kipper doesn't get all the opportunities that Monkey got at his age. We do tend to spend time going on days out which are suitable for Monkey but less so for Kipper. So much so that he tends to get stuck in the buggy quite a bit. On our family bucket list this year I have put down to visit the sensory room at least six times. So on Friday afternoon thats exactly what we did.
The one we visited is in our local family centre. You need to book in advance as you have it to yourself. It only costs £2 for half an hour. Its the same one which I use to take Monkey to when he was tiny. We haven't been for some time so I was interested to see what Kipper would make of it. Especially as I think he's probably getting to the age where he maybe out growing them now. He proved me wrong turning his attention to the bubble pipes. Enjoying turning them on and off. Kipper also quickly disovered that he could change the colours.
I am not surprised really as he loves anything with buttons. He also really enjoyed the firework machine especially the sound button. He looks big now against the pipes and the other sensory toys in the room. It wasn't long until he was going through the baskets on the shelves finding all manner of sensory toys and tubes. The are of the floor which is not padded has black carpet and lots of tiny twinkly lights in it. He was fascinated by these. He also for some reason thought they were hot. Every time he touched them he would say 'hot hot' and hold his finger up to be kissed.
The half an hour went so quickly. I think we may try out a slightly bigger room which gives him more running space next time. In the family centre there is also a tiny soft play which is perfect for his age group. As it was early afternoon we had missed the toy library and the nursery run so he had it to himself.
He loved it especially the slide. Although he also liked balancing on the orange barrier designed to stop them falling out onto the hard floor! With the other toys and books I think we must have stayed the best part of an hour and a half. Kipper would go to the little book case, find a book he fancied and then sit up on the sofa and insist I read to him. This is not something he does at home much. I think he really enjoyed our little play session, away from the normal chores of a Friday afternoon. Its something I will definitely be doing again in the near future.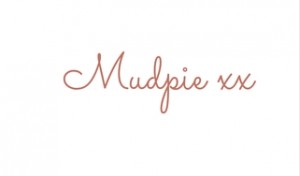 If you've liked this post please follow me on my social media channels:
Mudpie Fridays: YouTube | Twitter | Instagram | Facebook | Pinterest | LinkedIn
Linking up with What The Redhead Said