Living Arrows 05/53 {2018}
'You are the bows from which your children as living arrows are sent forth"
This weeks photos have a bit of a theme! The back of my children's heads. With Monkey engaged I his own social arrangements at the weekend I did think I would struggle to get photos. Yet my new phone which I spoke about in my Little Loves post has proved a life saver. I have taken so many more photos these last two weeks or so since I have had it. So much so that I have had to get more storage space. I am regretting not changing before now.
The one I have chosen of Monkey is when we nipped into town on Saturday morning to get his new passport photo. I can not believe we are already applying for his second passport! On the way back to the car he insisted on carrying the umbrella. I lover this rainbow umbrella it brightens up the dullest of days. I also really like this little street and often lust after the cute houses that line it.
The photo of Kipper was taken on Friday afternoon as he helped himself to the items in our cupboards. Monkey's was totally not interested in opening cupboards and as a result we only have the one under the sink locked. Kipper on the other hand spend hours emptying and then restacking. He particularly likes some silicone ice lolly moulds I have, whether is the colour of the texture. He will take them out pull them apart, put them inside each other and then add the lids. Another reminder of just how different my boys are.
He is wearing the cutest dungarees so I only thought it right to include a front facing picture. I brought a couple of things in the Frugi sale. Hoping to make the most of dressing the boys in bright colours before they get too old and refuse to wear them.
Have a good week everyone x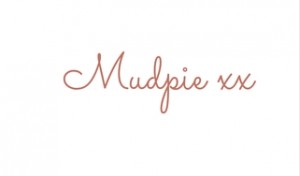 If you've liked this post please follow me on my social media channels:
Mudpie Fridays: YouTube | Twitter | Instagram | Facebook | Pinterest | LinkedIn
Linking up to #LivingArrows