Valentines Gift Guide for Her : I don't know about you but I am super glad that January is over and done with. I don't generally suffer from the Winter Blues but this year it seemed to really hit me. February means the beginning of Spring flowers and time spent with love ones. With Valentines day round the corner I have put this special little gift guide giveaway together. Hopefully it will put a smile on the face of someone you love.
9ct Rose Gold Heart Pendant & Necklace:
I am a little obsessed with rose gold at the moment and don't like complicated jewellery. So this beautiful 9ct Rose Gold Heart Pendant and Necklace from The Fine Jewellery Company is perfect. Its simple yet classy and the perfect size so that it doesn't look too over the top. In fact I have worn it to work every day since. Monkey is also quite taken by it and often asks to wear it, since he thinks its my heart. The pendant and necklace come in a very stylish black presentation box and would make a lovely gift. RRP £140.
Our Life Story Diary:
If you follow Mudpie Fridays you will know that I really enjoy journalling. So when I stumbled across this book I knew it would make a lovely gift. It can be filled with facts about each other, adventures, hopes and dreams and photos galore too! This stylish black book contains 1080 pages. It has a few pre-printed pages, including an 'about us' section, suggestions as to things you can do together and a map of the world, which you can mark with where you have visited, both individually and together. There's also another map for you to plot places you want to visit too! Then there are pages marked out for photos, simply stick in some snaps and fill in the date and location and then thanks to an adjacent blank page you can jot down the stories behind them. Our Life Story is available from Find Me a Gift and has an RRP of £34.99
G&T Cocktail Gift Set:
I fell in love with the pearlised nature of these glasses as soon as I saw them. There is something ridiculously pretty and girly about them. Living in a house full of boys I don't get pretty things very often. The fabulously sophisticated design uses high qualitea rainbow tinted borosilicate glass with shining gold pattern to really wow guests.  The 800ml teapot comes with a filter basket so you can easily keep all the nasty bits out of your teacups. Perfect for mixing up and serving a cocktail in style. Its the perfect gift for any gin drinker but can also be used for hot drinks like a regular tea pot. Available from Root7 to has an RRP of £30.
Twisting Spirts Dual Distilled Gin:
Of course it would be wrong to give a cocktail kit without the alcohol to go with it. Thats where Twisting Spirts comes in, a micro distillery on the Oxfordshire-Berkshire border. Twisting Spirits is the passionate project of two former IT execs, Mary & Richard Bateman. After a year of researching, learning and experimenting they have ditched the world of IT for gin distillation. Producing a new dual-distilled craft gin, in three very different flavours. Including two particularly unique infusions:
Douglas Fir – because its set to be the new 'thing' in foodie worlds – the Douglas Fir sourced from nearby Nettlebed Estate.
Kaffir Lime & Lemongrass – because they love the flavour combinations
Earl Grey Tea – because of all the teas they've played with so far, this one works best.
They offer two different size bottles 200ml for £15 and 700ml for £39.
7th Heaven Complete Party Pack:
Being a mum I don't get much of a chance to pamper myself so I am always on the look out for little treats that allow me to do just that. This is where 7th Heaven come in, he world's number one face mask brand. 7th Heaven is well known globally for their wide range of completely natural and cruelty free face masks and beauty products. They have recently launched a selection of beauty hampers, topped up with fantastic treats for your skin, hair and body. These beauty hampers won't break the bank with prices ranging from £7.99 to £19.99. Guaranteed to leave the recipient feeling pampered and beautiful from head to toe. This is also the perfect gift ahead of a big date or holiday. They can be brought online from their website or Argos.
The 7th Heaven Complete Party Pack – includes a wide array of products to get skin glowing, locks nourished and feet sandal ready. It lets you or your loved ones truly unwind and discover the assortment of fabulously scented goodies. The Complete Pamper Pack includes 2 x hair masks, 8 x face masks, 1 x Strengthen Nail and Cuticle Masques, 1 x Soften Glove Masques, 1 x Soften Sock Masques, 1 x Flannel, 1 x headband, 1 x Pom Pom. RRP £19.99
Dora Designs Loopy Dog Doorstop:
The Dora Designs Loopy Dog Doorstop is a sitting dog with a cute face & droopy ears. It is made from a soft boucle fabric in light & dark grey, embroidered detail & a collar. The doorstop is filled with sand to give it a good weight. It makes a great gift for any dog lover and is bound to go down well over the normal flowers and chocolate. If you would like one for yourself then you can buy online from Hayes Garden World. There is also a rather cute cat and ram available too. RRP £24
Lakes Collection Coast 100ml Reed Diffuser:
I love a room that smells fresh and quite often use reed diffusers throughout our little house. I had no idea that Wax Lyrical that had such a wide choice is all sorts of scents, sizes and brands. I opted for one from the Lakes Collection – Coast it has an RRP £19.99.
Inspired by our enchanting coast lines where our beloved lakes meet the ocean with gently shelving sands; this refreshing, slightly masculine fragrance, emits a cascade of cool and watery notes. A fragrance to reminisce childhood memories, picking sea shells on the beach.
Rock & Ruddle Hairbrush:
I only ever use natural bristle hair brushes, at some point when I was growing up my mum told me they were the best option and it has stayed with me ever since. Rock & Ruddle offer a range of beautifully designed brushes in two sizes. A large (6.5cm x 21cm), perfect for your bathroom or dressing table. Feels luxurious to use. A small (4.6cm x 17.5cm), ideal for your sports bag, school bag or handbag and for travelling.
Natural bristles have microscopic scales that release and spread the natural oil produced in the scalp (sebum) down each hair shaft making it shiny, supple and healthy. The bristles also keep the hair clean as the scales pick up dirt and excess oils as they go through the hair. Our rubber cushion pad minimises pulling on the hair. A Rock & Ruddle hairbrush both cares for your hair and feels comfortable to use. In time for Valentines Day they have launches a series of designs. Including this lovely red hearts one. A selection of brushes can also be personalised with the name of your loved one too for an extra special touch. A small brush has an RRP of £20 and a large £30. Its possible to buy directly online from their website.
Copperpot Butter Fudge Multipack & Tote Bag:
If like me your lady has a sweet tooth than rather than the traditional chocolates why not opt for this Butter Fudge Multipack from Copperpot. The multipack contains three different flavours:
Caramel & Sea Salt Butter Fudge – 200g
Real English Butter Fudge – 200g
Milk Chocolate Coated Butter Fudge – 175g
The best bit its made by a company founded and operating in the UK. Copperpot is based in the Cornish town of St Ives set up in 1978 when Ken and Doreen Brian opened their first huge shop. Its still a family run and owned business with three generations of confectionery connoisseurs in Cornwall.  Copper has a long history as the best metal for cooking, especially for fudge, owing to its excellent conductive properties. Copperpot Originals range of fudge is now made in a bespoke kitchen where the product is batch-cooked and cooled on racks, then hand-broken. It's the expert timings, precise temperatures and superb ingredients that make our fudge so much more than a seaside souvenir. The gift pack has an RRP of £10.99.
If you would like the opportunity to win the items included in this gift guide which are worth £325 then please enter via the gleam application below. For a full list please see the T&Cs below. Good luck!
Valentines Gift Guide Giveaway for Her worth £325

Competition is open to residents of the UK aged 18 and over
There is no cash alternative offered
The winner will be drawn at random and will receive the items mentioned in the gift guide. The gin will be the 200ml size.
The giveaway will close on the 14th February at midnight, the winner will be notified through Twitter
The Winner will be asked to provide an email address and full postal address
Please note that items will arrive separately. I have some other giveaways running at the moment so please check them out in the Blog Giveaways Page above.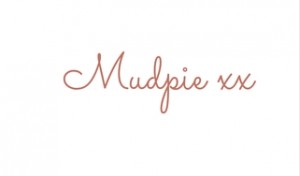 If you've liked this post please follow me on my social media channels:
Mudpie Fridays: Twitter | Instagram | Facebook | Pinterest |LinkedIn
This is a collaborative post we received press samples of the items in this gift guide.