One of the things I wanted to do this year is make sure I record more of our moments as a family. Which is why I am joining in again with Living Arrows this year, as well as Ordinary Moments, Little Loves,The Siblings Project and lastly Snapshots & Scenes. This is my first post for the later, the idea is that its a short video of no more than a minute of little snapshots from the month. Little things that would normally not be recorded. I am accompanying it with this written post so that I have a record of when and where the little clips were taken.
We've had a busy January, despite it feeling like the longest month of the year. There are a lots of fun times to celebrate from sensory rooms, to mudpies, to being hit with a blue flashing star and cuddles from the eldest. Little moments that combined make up 2018.
We had a trip to the sensory room at the beginning of the month. Kipper enjoyed exploring, although it became quite obvious quickly that it won't be long until he has outgrown the little white room. That will be a very bittersweet moment for me as its the first outing for both boys when they were tiny. A regular Friday jaunt.
Monkey got a metal detector for Christmas from Hubby's parents. He couldn't wait to take it for a spin on the beach. Although I think we chose one of the windiest days. It was freezing so there wasn't a lot of detecting going on. Away from the beach he did enjoy climbing on and jumping off of some large round semi circles he found.
On the same day we went for a spot of lunch and Kipper has become obsessed with taking his raisins out of the box and putting them back in again.
I popped into town and met mum for a coffee on a Friday. Next to where you pay for the carpark they have a number of 50p ride ons. Kipper has never been on one so we gave him the option. He chose the Bob the Builder Tractor. He wasn't that sure about it. So it never occurred to me that we may end up with a toddler meltdown when the time came to get off!
We've got a couple of holidays coming up and Monkey needs a new passport. This little video was taken on the walk back to the car after getting the photos taken. What you can't hear is that he is singing in the rain! Its my favourite umbrella but somehow we lost it one of the three parties he went to that weekend.
Making mudpies in the garden… for over an hour in the rain
Our trip to Pevensey Castle to tick another off our ABC of UK Castles. There was also a big pile of trebuchet boulders which proved too tempting not to be climbed. I got some really nice photos of the boys together on them.
For Hubby's birthday we went to Brighton and watched The Snowman stage show at the Pavilion Theatre. It was a fantastic show. As usual there were a number of things to buy in the foyer. One of which was a blue flashing star that Kipper thought was something to hit me with!
The last video was Monkey fooling around after we had taken some photos of a product shoot. He just came up for a cuddle.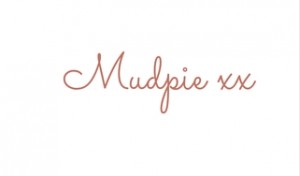 If you've liked this post please follow me on my social media channels:
Mudpie Fridays: Twitter | Instagram | Facebook | Pinterest |LinkedIn