Last weekend was Hubby's Birthday which meant we got the opportunity to have a night out in Brighton without the children. Not only that but we also stayed in a lovely B&B. Turns out Monkey was less than in impressed with idea and really wanted to stay with us.
We had taken the children to see The Snowman at the Theatre Royal on the Saturday afternoon and when we came out it was throwing it down. So we headed to one of the pubs to say our goodbyes to the kids and Hubby's parents. We stopped for a drink and Monkey stayed close to us sitting on our laps. When it came for them to leave he hung on. This is slightly unusual for our outgoing five year old who loves see all his grandparents.
Then inspiration struck I was wearing my new necklace a small rose gold pendant. I took it off and popped it round his neck and said now Mummy's heart will always be with you. His face was a total picture and I wish I had thought of taking a photo to capture the moment. I didn't! So instead I took one when we returned the following morning. I think I may have lost the necklace for the foreseeable future. But its created a special moment in my heart that will stay with me forever, even if I don't have any pictorial evidence of it occurring.
Needless to say Hubby and I had a lovely evening celebrating his Birthday. Its good to have some time alone, just us on occasion. Even if its only a few hours. We definitely appreciate the cuddles more when we return.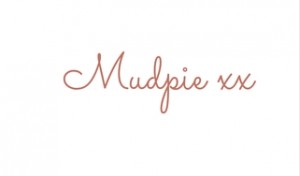 If you've liked this post please follow me on my social media channels:
Mudpie Fridays: YouTube | Twitter | Instagram | Facebook | Pinterest | LinkedIn
Linking up with What The Redhead Said