'You are the bows from which your children as living arrows are sent forth"
I am still struggling to accept that we are now in February and that the first month of the year has already flown by! It really has gone so quickly, which means it won't be long until the Spring flowers are out. This weeks photo of Monkey was taken while were were in the garden making Mudpies. It was an activity which I set up for a sponsored post. But he had so much fun in the rain making a mess. So much so that we ended up out there for over an hour. I was freezing standing and watching. Observing all the learning which was going on. I also found it very difficult not to interfere! Needless to say when we went inside we were covered in mud and cold and wet. He slept well that night.
Kippers photo was taken at our weekly trip to Music Bus. He was wearing another pair of dungarees which I had picked up in the sale. I love this photo of the back of them. We had hula hoops and I think its the first time Kipper has every played with one. He couldn't quite get the hang of putting it over his head. He did like collecting them though, picking up the ones which were being discarded by the other children. He also stole mine!
Have a good week everyone x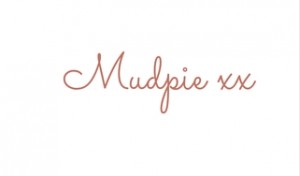 If you've liked this post please follow me on my social media channels:
Mudpie Fridays: YouTube | Twitter | Instagram | Facebook | Pinterest | LinkedIn
Linking up to #LivingArrows