Like many children his age Monkey absolutely loves collectables, he cant wait to see which one is hiding in the blind bag. As a parent I like them because a) they are not too expensive and b) they are small and easy to store. So when Spinmaster gave us the opportunity to review their new Flush Force collectable range I said yes knowing that I would be scoring lots of brownie points with Monkey. And before you ask… no they didn't disappoint.
Toxic sludge has mutated everything in the sewer, because of this the Flush Force is coming up your toilets to attack. Thats the first way these collectables differ, they come in toilets not blind bags. Its up to us to flush them back. Using flush-to-reveal technology gives an exciting angle on the toys. All Monkey needed to do is to fill the tank with water and shake. If the water changes colour then you have a rare or ultra rare one! There are 150 to collect in this first series across a number of different pack sizes and toys.
Our set included:
Number 2 Pack – which includes two flushies and is the prefect pocket money price of £2.99.
Flush Force Filthy 5 Pack Master Pack – this pack has one toilet, two hidden flushies and one on show. It has a RRP of £5.99
Flush Force Bizarre Bathroom 8 Pack – this pack contains two clogged toilets, one hidden flushy and three that are on show. This pack has an RRP £10.99
The Collector Toilet – The Collect-A-Bowl comes with four exclusive foul floater flushies. Monkey really likes that the toilet also makes noises – including farts and flush sounds. It also makes a great place to store your flushies once discovered. RRP £14.99, Flush Force are designed for 4 years and over.
We had one where the water turned green which meant that we had a rare Clogger. It it turns purple then you have an ultra rare Unflushable. Each Flushy belongs to its own group and has its own finish. There are squishy ones, those that float, flocked, metallic, those that change colour and some that are see through.
Things we love:
Monkey really loved these and the surprise of which character is lurking inside. The different types adds a great dimension and of course we are hoping for a purple one next time.
The toilet works well for boys Monkey's age range as they find anything to do with loos hilarious. It is also good to have a collectable which is firmly in the boys camp. A number of the others in the market place tend to be very pink!
There is a good attention to detail to each flushy.  It definitely measures up the quality I have come to expect from the brand.
They are easy to operate, Monkey would open the plastic film across the top of the toilet himself.
They are perfectly priced for pocket monkey toys starting at £2.99.
The Collect-A-Bowl makes the storage easy, another plus in my book
I also really like that there is a free app which allows you to explore Flushville further. You can play games, collect your ow virtual flushies and subscribe the the Youtube channel for free videos.
I can see these becoming a new favourite and Monkey has already asked to buy some more with his pocket money. If you would like to try them out for yourself the range is available at Smyths, TRU, Argos, The Entertainer, Tesco, ASDA, Sainsbury, Toymaster and Amazon.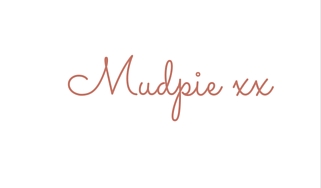 If you've liked this post please follow me on my social media channels:
Mudpie Fridays: Twitter | Instagram | Facebook | Pinterest | LinkedIn
This is a collaborative post with Spin Master we were kindly given some Flush Force toys for the purpose of this review.