Its been a busy week in the Mudpie Fridays household, albeit a short one work wise for me. The boys have both been ill which has resulted in sleepless nights and early mornings. Needless to say we are both looking forward to the weekend, hopefully an opportunity to catch up on some sleep too.
Read
I had  lots of good intentions to read another blog related book this week but failed miserably. I just don't seem to be able to fit reading into my life! Although I do read a fair few blog posts. The one which really stood out for me this last week or so is Five Little Dove's post – Dear Pregnant Stranger. Although Laura's post takes a different angle. It really resonated with me because I am still struggling with the fact that we will not have any more babies of our own. I am not quite ready to close that door of my life yet, although it does get easier as the boys get older. I also know mainly for medical reasons it would be far from sensible to have another. But that doesn't stop the jealously! I would recommend grabbing a cuppa and a tissue and heading over for a read.
Watch
This week I have been watching the Oddsockeaters. Its based on the bestselling Czech book series and is a fun animated cape set in Prague. It follows an exciting and unusual story of adorable creatures who eat socks. They are small invisible creatures that live amongst humans and are responsible for the socks that go missing…. sound familiar?
They eat socks, but only one from each pair leaving the odd sock for us. The story focuses around the main character Hugo. He looses grandpa (which was a tab upsetting for smaller viewers) and so seeks out his uncle and two cousins who live in the house of their biggest human adversary, the Professor.  Hugo draws his courage from the rules that his grandpa taught him; love towards family, good manners and always following the Oddscockeaters' ten commandments. Hugo and his cousins are kidnapped by a rival gang so he must dig deep and use this courage to get home.
I really enjoyed the film, it teaches the right lessons about family and behaviour. Its funny and heart warming at the same time. If you are looking for something which is not your normal run of the mill animation then this is a must.
The DVD is due to be released on the 27th March. But if you cant wait until then, the good news is that I have two DVDs to giveaway! If you would like the opportunity to win then please see the bottom of this post!
Heard
Monkey reading. He has moved up yet another level of books which is this third since returning to school in September. To say we are proud is an understatement. I really struggled with reading as a small girl, in fact its one of my first memories at school. I was worried he may follow suit, but it appears thankfully that he takes after his Daddy in that department.
Made
I had a little craft project that I hoped to get round to this week but the hours have been swallowed up with work. So it will have to wait until next week. Yesterday I attended an Italian Cookery Masterclass which was great fun and I learnt to make all manner of Italian dishes. I also gave making ravioli a go. It was actually very straight forward although I didn't make the actual pasta sheets! Plus I also had a tendency to put a little too much filling in the middle.
I also made a new blogging friend at the event – Sarah from Surrey Mama – check our her Youtube and Instagram feed, they are both beautiful and provide plenty of inspirations for others.
Wore
I treated myself to some new shoes in the sale these beautiful butterfly pumps from Sophia Webster. They are strictly no children shoes! But I love them. In my 40 before 40 post I wrote about trying to find my style more, so this is my first step in that direction. I use to wear flat pointy shoes all the time. Yet since having the children these have been replaced with anything but!
I have also been wearing my new Rose Gold Heart Pendant everyday. When I can get hold of it of course, as Monkey has also become quite attached to it. Classic and simple it goes with almost everything and I have a real thing about rose gold at the moment. I am also running a Valentines Giveaway where you can win your own and other gifts worth £325. You can enter here: Valentines Gift Guide Giveaway for Her.
And Lastly…
For those of you that read Mudpie Fridays a lot you may have noticed that I have a new header, one which now incorporated Kipper. There is also a couple of subtle nods that we are writing more and more about travel and adventures. I would love to know what you think!
What are your #LittleLoves this week?
To win one of two copies of the Oddscckeaters DVD then please enter via the gleam application below. Please note the T&Cs below. Good luck!
There are two DVDs available
Competition is open to residents of the UK aged 18 and over
There is no cash alternative offered
Each winner will be drawn at random and will receive a copy of Oddscckeaters on DVD
The giveaway will close on the 4th March at midnight, the winners will be notified through Twitter
The Winners will be asked to provide an email address and full postal address
Please note that items will arrive separately. I have some other giveaways running at the moment so please check them out in the Blog Giveaways Page above.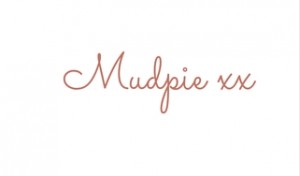 If you've liked this post please follow me on my social media channels:
Mudpie Fridays: YouTube | Twitter | Instagram | Facebook | Pinterest | LinkedIn
Linking up with coffee work sleep repeat.