Our baby is growing up. It was always going to come. I knew it would be bittersweet. Hes at that age where the development changes seem to happen all at once, and quite often over night. At 21 months Kipper is very much a toddler. I am also reminded of this on a daily basis as the tantrums are coming. He had a melt down this afternoon because I took the skin off of his banana!
This week we had Kipper's first parents evening at Nursery. We didn't do it this early with Monkey as he was with a childminder at this age. So it seemed a bit odd walking into the nursery to do just that when Kipper is only 21 months old for our first parent evening. Its funny how things change though between child one and child two as I remember researching which questions to ask for Monkeys first parents evening. This time we were lucky to make it on time.
When we arrived we had a look in the little digital atelier where they have been learning all about planes. It reminded me of Kipper always looking up at the sky and pointing to every plane that passes saying 'plane'. He is obsessed, and now I am wondering if some of it is because of what he has been learning at nursery.
We sat down with his carer and it turns out that he's doing really well. He's making friends and engaging with the other children. Although it sounds like he may not be getting on with one baby that cries a lot. Having taken to pushing a little…. ooops. As far as development milestones are concerned he's meeting all expectations and sitting in the 16-26 month across all categories. He's learning to share his carer. He's also got a number of them wrapped around his little finger with his 'huggle'. He's also become quite attached to a large soft toy bear.
She mentioned about his bottom lip coming out when he doesn't want to do something. Also the fact that he's not a fan of putting his coat on. Or the wet suit over the top (puddle suit to you and I). Its good to know that they are having the same problems as us when they are trying to get them outside.  Ive also finally got access to tapestry so I will be able to check in on his antics every day going forward. Our little boy is growing up, as much as I want to ignore it. I really should try to embrace it.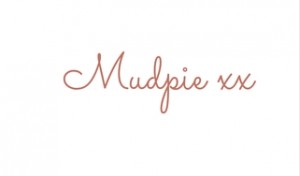 If you've liked this post please follow me on my social media channels:
Mudpie Fridays: YouTube | Twitter | Instagram | Facebook | Pinterest | LinkedIn
Linking up with What The Redhead Said