'You are the bows from which your children as living arrows are sent forth"
This weeks photos were taken when we visited the Butterflies at Wisely. Its something which we try to do each year. I was interested to see the difference in Monkey's interest compared to when he was younger. He was much more engaged walking around trying to find all of the different butterflies to tick off his spotter sheet. I think that there were a fair few that got ticked off which we never actually saw. But it kept him happy. Although he was really disappointed that none of the butterflies landed on him. He was so desperate for them to.  My heart felt for him when he watched a little girl pick one up and purposefully put it on her hand. I asked him to paw for a photo and this is the one we got:
Kipper really wasn't a fan of the butterflies, hardly tolerating them at all. Which means we don't have any photos. I think its probably because he didn't want to be carried. But there was no way he could wander, as  it was so busy and there was open water!  As soon as we got outside and he could run around meant that he turned into a different child. Quite happy chasing havoc!
I love this photo of him. He was looking for Monkey as the two of them had been running around the herb gardens. Although he does look a little uncertain. I think this is because Money had been jumping out from behind the bushes and then chasing him. His character is really developing and hes got a cheeky – I want to wind my brother up look. Something which he does on a regular basis!
Have a good week everyone x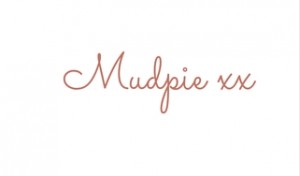 If you've liked this post please follow me on my social media channels:
Mudpie Fridays: YouTube | Twitter | Instagram | Facebook | Pinterest | LinkedIn
Linking up to #LivingArrows