I have written before about how certain topics seem to be a bit of a taboo. Most things that fall under the subject of women's health tend to fit into this category. I am not really sure why. After all if you have had a child then you will know that childbirth is not dignified. It maybe the most empowering moment of your life but having various checks while going through the process probably means that everyone in the delivery suite has had a good look around down there. Which is why its is so ironic that we don't like to talk about our periods.
The even scarier thing is that 1 in 5 women suffer from heavy periods and don't even realise its a medical condition which can be treated. I am one of those women.  Especially after having the boys. Pregnancy and birth seems to have made my condition worse. Until I heard about the Am I Number 5? Campaign I just put it down to a rather embarrassing side effect of having children. So I guess the question is what is a heavy period? Well NHS England defines it as passing more the 60ml of menstrual blood. Whereas the average amount of blood lost is 30-40ml. Heavy periods (Menorrhagia) can lead to many side effects including depression and anxiety. You can read more about the implications on the Wear White Again website.
Obviously it can be difficult to think about it in terms of liquid. But for me if its my first day. I may as well not leave the house. The first two days are the worst as my body seems to want to get rid of it all at once! I have been caught off guard on a number of occasions, which is why I never wear white around certain times of the month. I will leave the house because I have to take the kids to school and go to work, although if I'm honest I would rather not. But I am very well stocked and never that far from a bathroom. Which can be a bit of a challenge when you work on the road like I do.
Other than the obvious physical effects emotionally it can be very draining. Trying to plan your day around frequent bathroom stops. Forcing yourself to leave the house when all you want to do is stay in bed, curl up into a ball and sleep is hard work. I am always much more exhausted on the run up to my period, and then while I actually have it. I also have a tendency to cancel any social engagements I have in place. I just cant be bothered with the additional stress. As for holidays I won't get in the pool for the first two  days either. I am too worried about any repercussions. When we went to Tuscany it was difficult to explain to Monkey why I didn't fancy getting in the villa pool. Thankfully Kipper gave me a good excuse, but I won't always have that. At some point I will probably have to tell some white lies.
I have never really spoken to anyone about it although Hubby is aware and tries his best to accommodate it. I haven't made a conscious decision not to talk about it with girlfriends. Ironically we are quite happy to talk about the ins and outs of childbirth, sometimes in quite graphic form. Yet I can honestly say I have never discussed my periods with them.
Whats more I didn't realise that I could get it treated. I hadn't really thought about speaking to my GP about it. I just thought it was normal. My body adapting and my hormones doing funny things because of carrying the kids. If I am honest it was probably easier to hide behind becoming a mum. A great excuse to put up with it rather than have that initial uncomfortable conversation. Knowing that there is an actual medical condition and its not just me that experiences this problem. I am now much more inclined to have that conversation and find a solution.
Which is why it is so important to spread the word. This is where the Am I Number 5? campaign comes in. Wear White Again have got together with Endometriosis UK and Wellbeing of Women to raise awareness that heavy periods are a medical condition that do not have to be 'put up with' and can be effectively treated. To join in all you need to do is paint one finger nail on each hand a different colour. To symbolise the 1 in 5 women. Then share a photo of your nails on social media using the hashtag #aminumber5 and link to www.wearwhiteagain.co.uk. You could even tag your friends to share their own. For every photo shared publicly, Wear White Again will donate £1 to their charity partners Endometriosis UK (www.endometriosis-uk.org) and Wellbeing of Women (www.wellbeingofwomen.org.uk)*.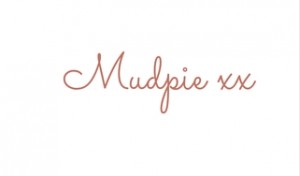 If you've liked this post please follow me on my social media channels:
Mudpie Fridays: Twitter | Instagram | Facebook | Pinterest |LinkedIn
*Up to a maximum of £10,000.