First of all the title of this post is not what you maybe thinking. It is in fact the name of Kipper's new best friend. His 'baby'. I wrote about how quickly Kipper is growing up last weekend when we attended his first parents evening. As he reaches 22 months it seems like he's suddenly coming on leaps and bounds. Developing closer attachments to both us, which makes nursery drop interesting. And also a soft toy, a little hand knitted brown bear that he calls his baby.
This isn't any soft toy. It holds a very dear place in my heart. You see one of my bridesmaids made it for Monkey when I was first expecting. Theres something so special about hand made toys. I know it took quite some time to make and as a teacher she didn't have a lot of time to spare. Which makes it all the more special. When Monkey was little we introduced the bear in the hope he would form an attachment. Instead his comforter of choice was his muslins, so try as we may the bear got left in his cot.
Because of our experience with Monkey I suspect that Kipper would be similar. However he has never been interested in muslins. I have a whole draw of almost new ones looking for a home! A few weeks ago he started to be interested in his soft toys all of which had been gifted at some point. My wonderful friend that had made the bear, had every intention of making a subsequent soft toy for any future children we had. She informed me of this fact when she came and rescued me when Monkey was six months. Motherhood no matter how amazing had caused me to loose focus of who I was, the things I enjoyed to do. She recognised this and only in Sarahs way came to the rescue which ended up a rather joyous drunken weekend of food and shopping. I needed it so much and she knew that.
Yet this time she couldn't come to the rescue and she couldn't make a knitted bear for our second born. I am under no doubt that she would have done. But she couldn't as cancer stole her from us when Monkey was seventeen months old. For this reason 'baby' means so much to me. Both Hubby and other close friends are mildly surprised by the fact that Kipper is allowed to carry him everywhere. But I know that she would have wanted 'baby' to be loved and cherished. Even if it wasn't by the intended recipient.
Monkey doesn't mind either. He knows the bear was originally his and he knows who made it and why its so special. In fact he actively encouraged Kipper to adopt 'baby'. So he comes with us now on all our adventures and its like a little piece of Sarah lives on through that bear.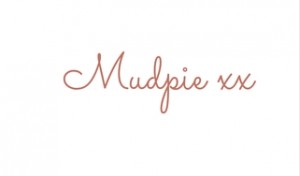 If you've liked this post please follow me on my social media channels:
Mudpie Fridays: YouTube | Twitter | Instagram | Facebook | Pinterest | LinkedIn
Linking up with What The Redhead Said