If you are regular readers of Mudpie Fridays you will know that both Hubby and I love Italy. I would be lying if I denied the fact that part of our love affair with the country centred around the food and wine. So when I was invited to attend an Italian Masterclass hosted by the lovely Jo at Bookings For You and the Giovannini Family I was very excited. Especially since the Giovannini Family are very well known in Volterra with their highly prized pastry shop and tea room – Dolceria del Corso. This was especially interesting for me and a huge coincidence. Since we had visited Tuscany and Volterra last year and brought pastries from their shop.
Jo is an inspiration to us working mums. Not wanting to return to the corporate rat race after the birth of her second child she set up Bookings For You in 2010. Over the last eight years the business has grown to include 350 properties over eight regions of Italy. They have also just started to expand into France. The Giovannini Family home is one of the properties in the portfolio – Country Relais and Spa Le Capanne. All their skills are brought to the fore in the wonderful weddings that they now organise at the property. Its their base to showcase their culinary talents. Talent that I witnessed first hand a couple of weeks ago.
All the ingredients included in the masterclass were the family brought with them from Italy. The family prides themselves on only using fresh ingredients which they source locally from the best farmers in the region. The Giovannini family also produces their own Extra Virgin Olive Oil – Vera Toscana which was used throughout our experience. The menu we sampled on the day was designed specifically to show us how easy it is to replicate the recipes at home. Which scored brownie points with Hubby!
Starting with Antipasti we helped to prepared Bruschetta Toscanna (baked bread with extra virgin oil, garlic, salt & pepper), Bruschetta al Pomodoro (baked bread with tomatoes, basil, onions, garlic, extra virgin olive oil, salt & pepper) and Crostini con Fegatini (chicken liver crostini). I am not sure why but Italian tomatoes always taste so good. The chicken liver crostini is one of our favourites with both boys really enjoying it too. So its great now to be able to make it at home from an authentic recipe. I was very careful not to fill up too much on the antipasti – although I could have quite easily eaten the whole plate.
For the Primi course we watched the family make Ravioli Ricotta e Spinach con Pomodorini Pacgino e Basilico (ravioli pasta filled with spinach & ricotta cheese, cooked in basil & cherry tomato sauce). It wasn't long until we were giving it a go ourselves. I really enjoyed filling and cutting out the ravioli, there was something very therapeutic about crafting the little parcels of pasta. We have even discussed getting a pasta maker at home because if it… Our Primi course also included Pici all Etrusca (homemade pics pasta with eggs, garlic, parsley, mint and basil, pecorino cheese, extra virgin olive oil and salt & pepper).
The Secondi Piatti was something we had all been looking forward to – leg of wild boar baked in the oven with olives – Coscio di Cinghiale algi aromi con Olive. The boar had actually been shot by Giancarlo on their land, so you cant get more local than that! The family explained how we could swap the boar meat out for venison or lamb and how to alter the cooking times depending on the meat used. There was so much anticipation for this dish, since it had been cooking for three hours and it really didn't disappoint.
To finish off the meal Vera made Tiramisu. Followed by Millefoglie Bellavista. Bellavista means constructing the cake infront of everyone. This is something the family does for Weddings or parties held at their property. It was really quite something to watch, several layers of pasty, chantilly cream and berries. All assembled under the expert eye of Giancarlo and his wife Fabiola. It came together so easily and with minimal effort. It finished the meal off perfectly and made me long for an Italian wedding… or vow renewal.
I had a wonderful day with Jo and the Giovannini family. Its really ignited my passion for Italy and I can not wait to explore more of what the wonderful country has to offer…. and some more of the food (sorry waistline).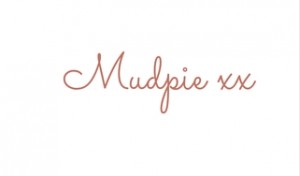 If you've liked this post please follow me on my social media channels:
Mudpie Fridays: Twitter | Instagram | Facebook | Pinterest | LinkedIn