I am trying to join in with #LittleLoves every two weeks but live got a little hectic last week with work. What a week its been too with the addition of snow. It was wonderful watching Monkeys face when he realised we had enough for a snowman. He's not been able to play in the snow since he was about six months old, so this was a big deal for him. Unfortunately Kipper was less impressed with the white stuff deciding he was much happier inside eating breakfast.
I have been enjoying a new magazine which I picked up during our stay at Premier Inn last weekend. I had no idea that the did free magazines. But I picked up the latest issue of Traveller by National Geographic. My focus is changing more and more about the experiences that we are having as a family. The wanderlust bug has well and truly caught me. I am in a list making mood and can see several places to go lists forming….
Monkey is a huge LEGO® fan, in fact we have just renewed our passes to Legoland. His favourite ride is NINJAGO®. So imagine his delight when we were send a copy of The LEGO® NINJAGO® Movie to try out. It arrived onto 4k Ultra HD™, Blu-ray™, 3D Blu-ray™ and DVD on February 12.
In the battle for NINJAGO® City, Lloyd (Dave Franco), high school student by day and Green Ninja by night, gets thrown into the ultimate adventure with his secret ninja warrior friends! Led by the wise and wisecracking Master Wu (Jackie Chan), they must defeat evil warlord Garmadon (Justin Theroux), The Worst Guy Ever, who also happens to be Lloyd's dad. On their courageous journey, they learn to band together to unleash their inner power in an epic showdown to save the city.
Monkey sat glued to the film the whole time and he's asked to watch it again! I found it really enjoyable and had some wonderful messages about family and bravery. To celebrate the launch I have three copies to giveaway. If you would like the opportunity to win one then please see the bottom of this post!

Crackling of fire at our glamping getaway to Camp Caalm at the end of the half term holidays. It was really nice laying in bed looking at the stars and listening to the wood in the log burner.
I have been trying to catch up on some of the craft projects I have planned. The frames I have been waiting for have finally arrived and although the mounts needed trimming to fit. I managed to reframe both boys first baby shoes. Although I don't actually have anywhere to hang them. Instead they have been carefully wrapped in bubble wrap and put away. I intend on waiting until we move before putting them on the wall. Although that is feasibly some time off since we haven't even found a house we like yet. If you would like to do similar the frames I brought were these ones from Amazon and I used silicone glue to secure the shoes to the backing paper.

On Instagram last week I announced our new Brand Ambassador role with Pink Sorbet.The boys looked super cool in their Super Star jumpers. I may have also received a sweatshirt and top, which I will be modelling for you soon. As part of being an ambassador I have a special discount code which can be used in their Etsy store. use CLARE10 for 10% off at the checkout.
This weekend we planned to be at home which is just as well listening to the snow showers. I am looking forward to some down time after three weekends of adventures in a row. Although we have a trip to the Garden Centre planned for my mum's Birthday. Can't beat tea, cake and plants!
What are your #LittleLoves this week?
To win one of three copies of The LEGO® NINJAGO® Movie DVD then please enter via the gleam application below. Please note the T&Cs below. Good luck!
There are three DVDs available
Competition is open to residents of the UK aged 18 and over
There is no cash alternative offered
Each winner will be drawn at random and will receive a copy of The LEGO® NINJAGO® Movie
The giveaway will close on the 11th March at midnight, the winners will be notified through Twitter
The Winners will be asked to provide a full postal address
© 2018 Warner Bros. Ent. All Rights Reserved ©The

LEGO

Group™
I have some other giveaways running at the moment so please check them out in the Blog Giveaways Page above.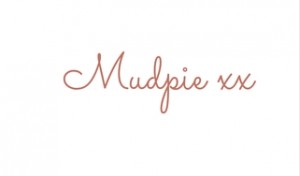 If you've liked this post please follow me on my social media channels:
Mudpie Fridays: YouTube | Twitter | Instagram | Facebook | Pinterest | LinkedIn
Linking up with coffee work sleep repeat.