Snowy pictures have featured heavily on everyones Instagram feeds this year. Yet where we are in Sussex has seen very little snow. I have watched photo after photo appear. Monkey has been desperate for us to finally have a turn. He even requested snow on his Christmas wish list. So when we woke on Tuesday to a white garden and a couple of inches snow he was sooo excited.
Needless to say he couldn't wait to get out in the garden. Hubby and I laid in bed waiting to see if the school was open. The radio website had crashed from lots of people trying to find out what was going on. Then parent mail pinged into my inbox. School was open and once again Monkey was very disappointed. He would have stayed playing in the snow all day given the choice. As it was he got to have a play before school for a good forty minutes. The last time we had an amount which was enough to play in was when monkey was six months old.
Since then we have been waiting for another day. The forecasts looked promising but its never materialised. Its sad to watch him get up every morning and jump to look at the window in the hope we may have had a miracle overnight. Its made me think that we should take them on a snow holiday soon. Although I may have to wait long enough for Kipper to decide that snow is fun. He didn't want to play outside instead he kept saying 'COLD' 'COLD' and stood rooted to the spot sporting a very grumpy looking face.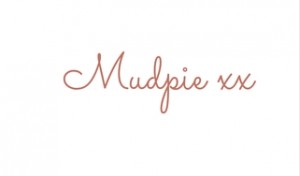 If you've liked this post please follow me on my social media channels:
Mudpie Fridays: YouTube | Twitter | Instagram | Facebook | Pinterest | LinkedIn
Linking up with What The Redhead Said